Preventing dementia: This is how it works
Dementia is one of the most feared diseases and affects more and more people in old age. The necessary knowledge to prevent dementia is unfortunately not widespread. However, the fact that prevention is possible has now been proven in studies.
In this article, we would like to show you how to recognize dementia, what the current research situation looks like and, most importantly, what you can do if you want to prevent dementia. But first to the basics: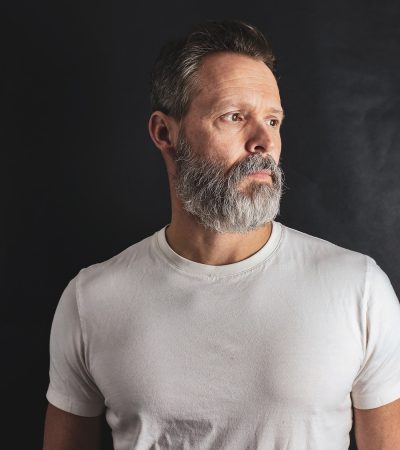 Who does dementia affect?
Dementia comes in a wide range of severity levels. From mild dementia to severe Alzheimer's disease, all intermediate stages can be found.
It typically begins between the ages of 50 and 60, and the risk of developing dementia increases with age. By the time they reach the age of 70, around 16 percent of people in Germany are already affected.
How does dementia manifest itself?
Dementia begins slowly and insidiously. Forgetfulness and absentmindedness are the first symptoms at which many people become alert. But even those who feel powerless, easily fatigued, or irritable could be suffering from mild dementia – because these, far less well-known symptoms are also the first signs. Depressive moods and sleep disturbances are also common early symptoms of dementia. As the disease progresses, those affected then find it increasingly difficult to retain new things or to orient themselves in familiar surroundings. Their judgment may decline, they become moody, and they withdraw more and more as the disease progresses. Other possible symptoms include the following complaints:
Forgetting events from the recent past
Difficulty performing familiar activities
Speech disorders
decreasing interest in work, hobbies and contacts
Difficulty in finding one's way in a foreign environment
lack of overview of financial matters
Misjudgment of hazards
unprecedented mood swings, persistent anxiety, irritability, and distrust
Stubborn denial of errors, mistakes or confusion
In severe cases, verbal expression, planning ability, and spatial imagination suffer. However, even at this stage of dementia, those affected can still perform the most important everyday tasks themselves and without assistance.
It becomes much more serious when dementia develops into Alzheimer's disease. The cognitive abilities of those affected can then suffer to the point where the most basic skills can be lost.

Not inevitable for a long time: Here's how you can prevent dementia
So if a preventive measure could be found to delay or even stop the disease, this would not only help those affected, but also the immense number of relatives. A study by Oxford University in the United Kingdom raises hope in this regard.
B vitamins lower homocysteine levels
This two-year study involved 168 people, all of whom had mild cognitive impairment. The group was divided into two: One half received a high-dose vitamin tablet, the other as a control group, a placebo. In the vitamin tablet was 15 times the recommended daily allowance of vitamin B6, 4 times the recommended daily allowance of vitamin B9 (folic acid), and 200 times the recommended daily allowance of vitamin B12.
All of these vitamins are known to lower plasma homocysteine levels. Homocysteine is an amino acid that is produced in the body whenever proteins are metabolized. When homocysteine is present in excess, it can damage blood vessels.
And indeed: the higher the homocysteine level of the test subjects, the faster the Alzheimer's disease progressed. Thus, reducing these levels with the help of the aforementioned vitamin therapy successfully slowed the progression in the already affected subjects compared to the control group. The same also worked with a halving of the originally applied amounts of vitamin B.
You can read the original study at this link.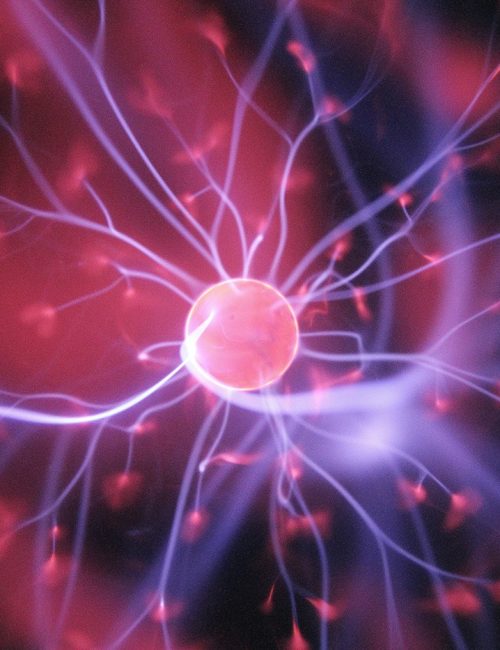 Prevent dementiawith vitamin B
The brains of the subjects who received vitamin B shrank on average half as fast as those from the placebo group. The effect was particularly pronounced in participants whose homocysteine levels were very high at the start of the studio.
Commenting on the study, Professor David Smith, the study's research leader, said: "We have hope that this simple and safe treatment method may delay the development of Alzheimer's disease, at least in those patients who have only mild memory impairment."
In scientific circles, the results were discussed controversially and the comparatively high vitamin doses were criticized because of possible side effects. However, even if the above amounts sound high, they are still well below the "Tolerable Upper Intake Level" defined by the European Food Safety Authority – i.e. the highest tolerated daily intake. These amounts describe the upper limits that are considered safe and harmless for a lifetime of daily intake.
In general, criticism of methods that rely on high doses of vitamins is common in conservative medical circles: the reason for this is that these high doses often bring very positive effects and put the (often expensive and futile) attempts of the pharmaceutical industry in the shade.
Even when it comes to dementia prevention, millions of dollars of research money have already been gobbled up in search of efficient drugs, without any significant findings being made.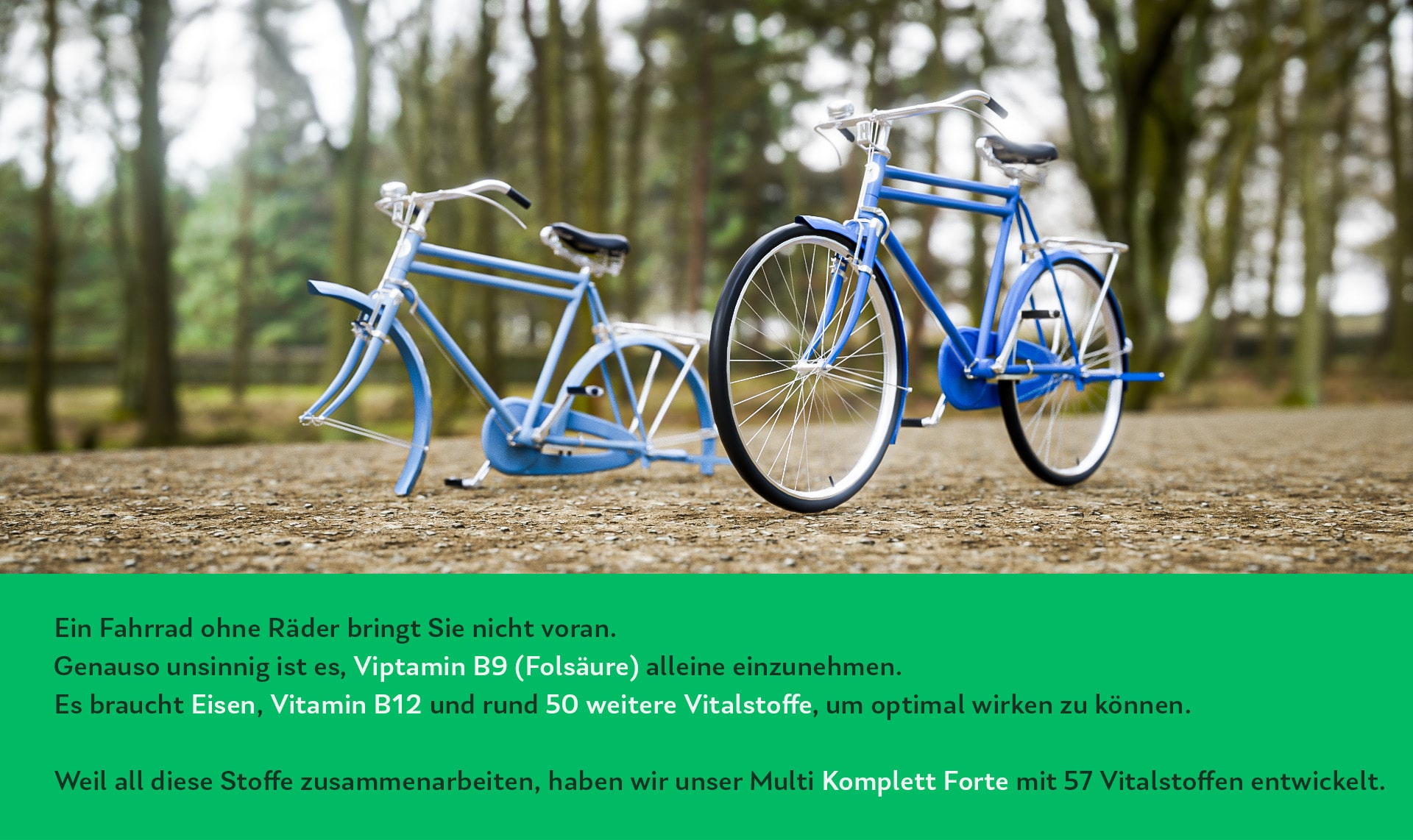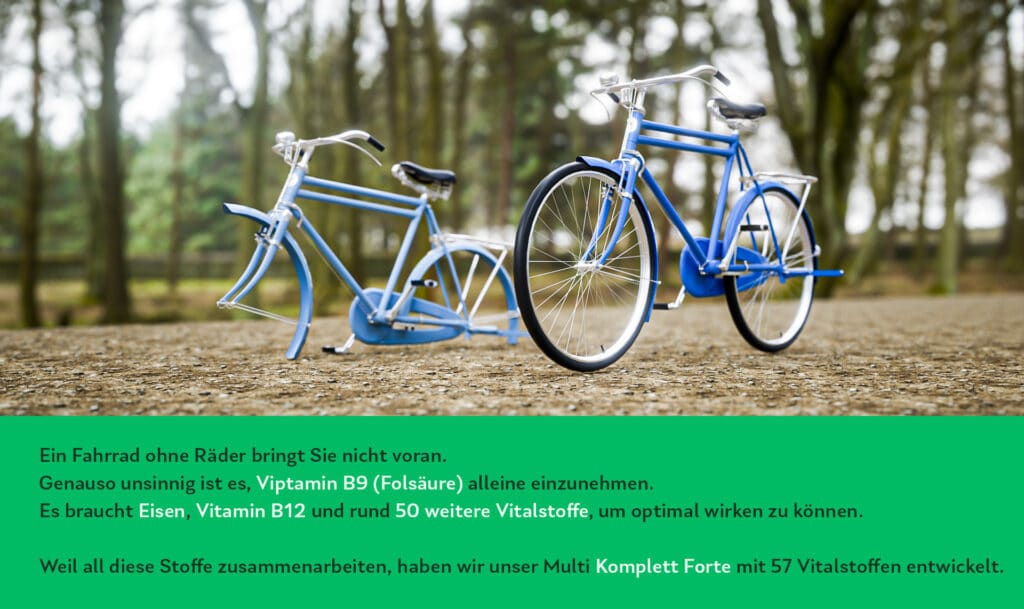 Vitamin B alone is not enough
If you read one of our articles from time to time, you may already know that taking vitamins selectively is not a good idea in the long term: the body's entire utilization of vitamins and vital substances is based on the fine interplay of a wide variety of substances. If one of these 57 or so substances is missing, this can trigger a whole chain of problems that interlock and aggravate each other.
Of the three important vitamins that led to great success in the Oxford study, we would like to break this down using vitamin B9 (folic acid) as an example.
For the body to be able to utilize folic acid optimally, it needs many other substances: iron, vitamin C, vitamin B12 and zinc are among the most important representatives here. So if you add folic acid to your body but do not pay attention to the basic supply of the other substances, the deficiency cannot be completely eliminated.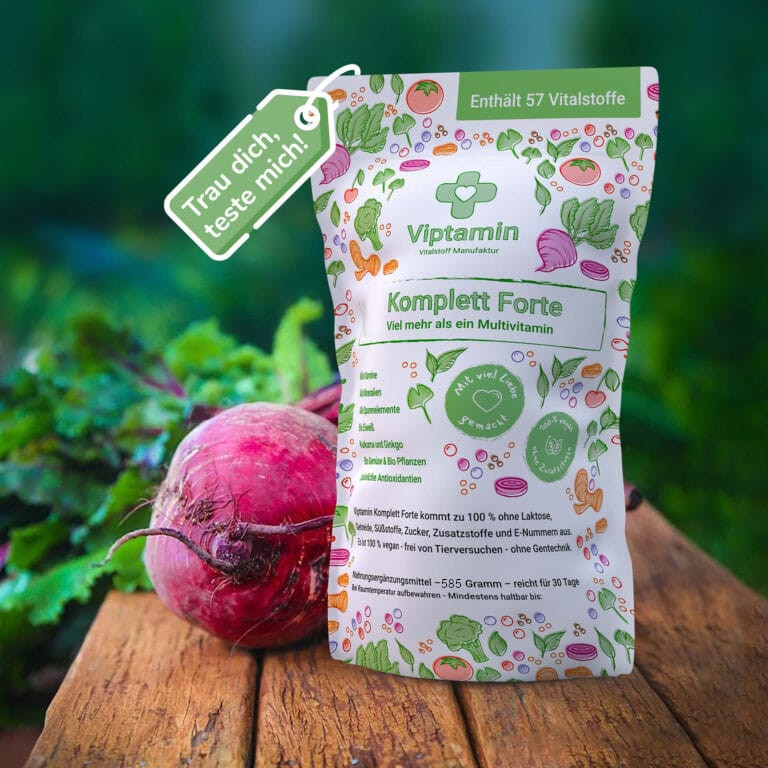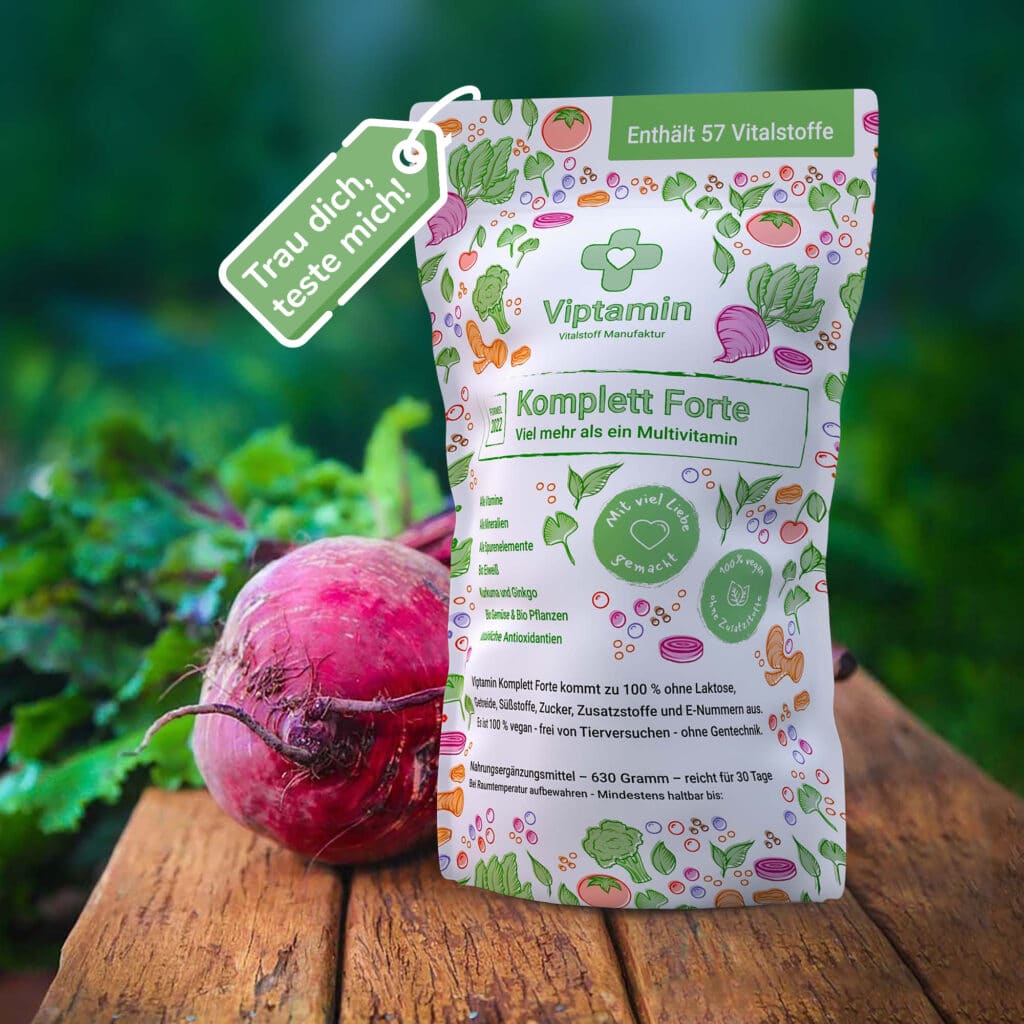 Prevent dementia all around - with Viptamin Complete Forte
A possible solution to this problem is our Viptamin Complete Forte. In it you will find not only the three B vitamins mentioned in particularly high doses, but also all the other ingredients that your body needs to be able to utilize the B vitamins perfectly. However, a total of 57. dementia is far from being the only thing that you effectively prevent with Viptamin Complete Forte. Here are some more articles that show you more about the effects of vitamins and vital substances and explain how our Viptamin Komplett Forte is also a useful solution here:
Feel free to give it a try. Test your Viptamin Complete Forte here and not only prevent dementia, but give your body the optimal conditions for optimal performance.


From 80 € cost
loose shipping

30 days
Right of withdrawal


Excellent
Price-performance ratio