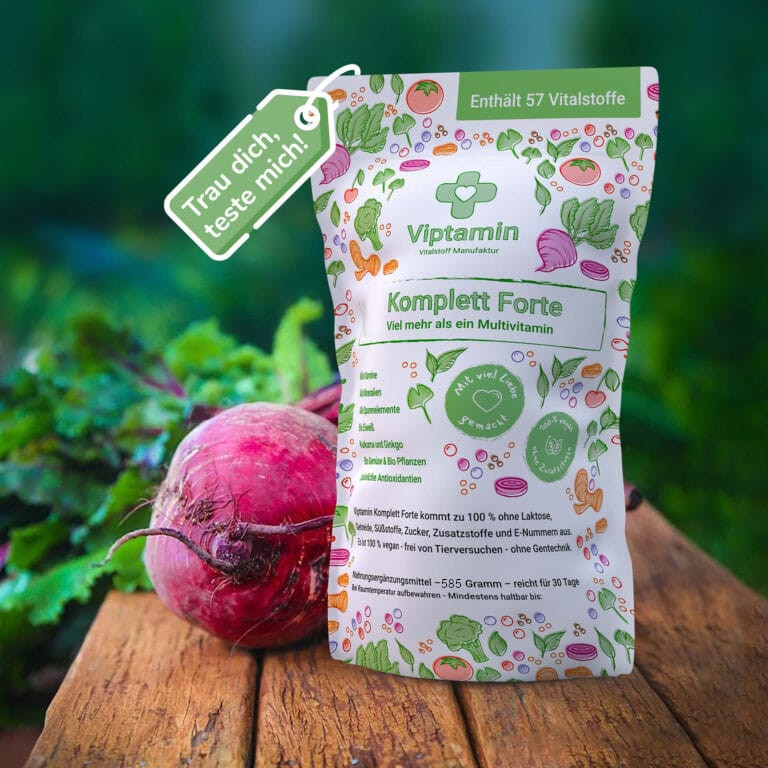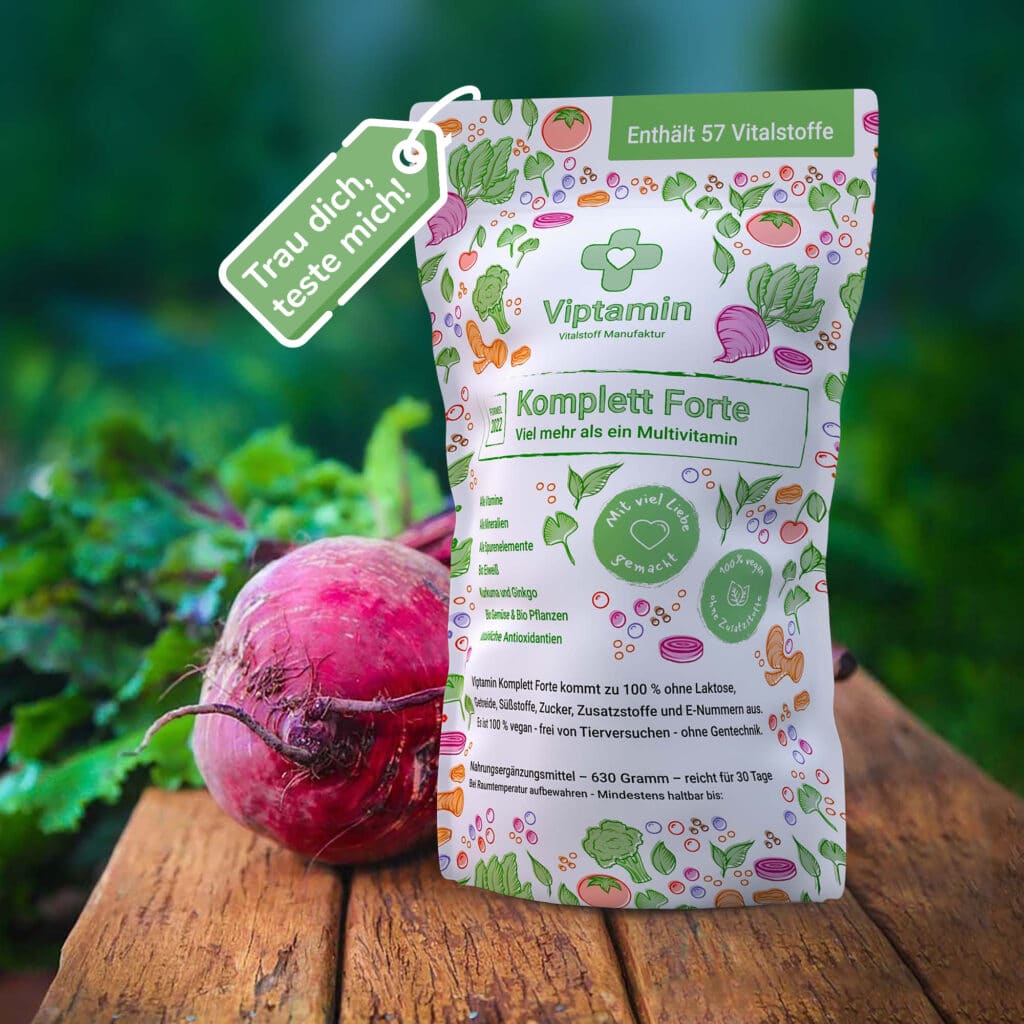 You see: Vitamin B12 can do a lot of good for your body. Even more so if you combine it intelligently and ensure that it can be optimally absorbed by the body.
The good news is that you don't need any cumbersome vitamin B12 injections. The intake in combination with other vital substances is completely sufficient as studies show.
Taking a high-quality, high-dose multivitamin ensures that. We recommend our Viptamin Komplett Forte, because it provides your body with 57 vital substances everything it needs.