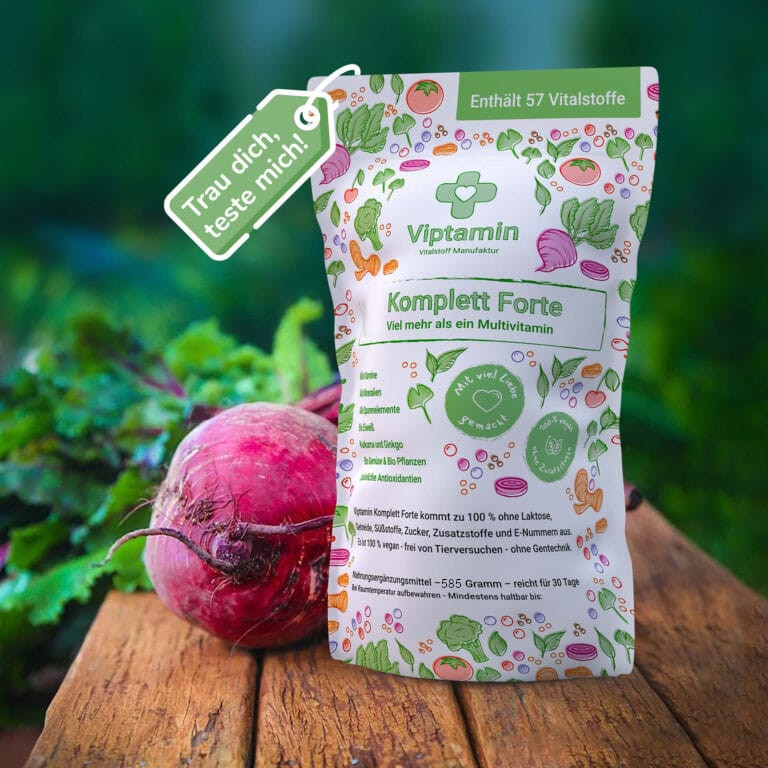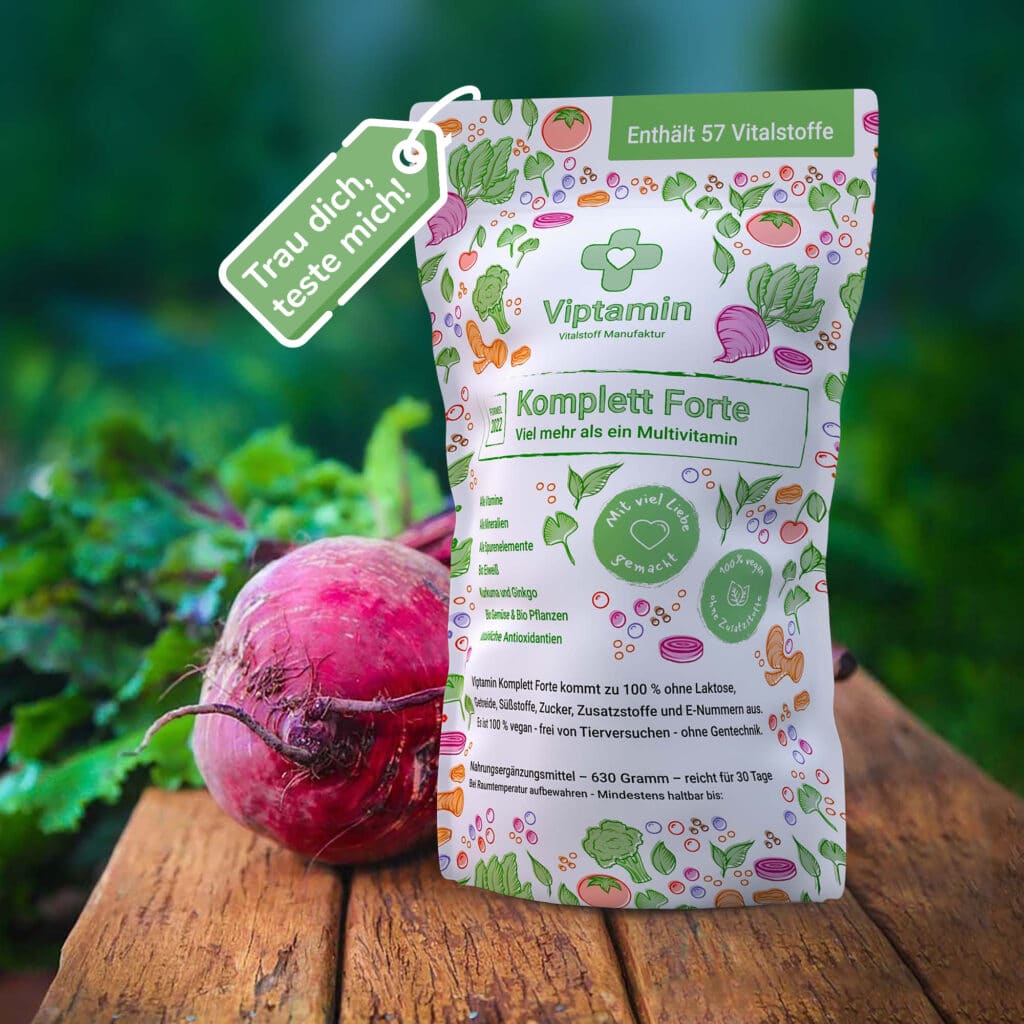 You see: Vitamin D can do a lot of good for your body. Even more so if you combine it intelligently and ensure that it can be optimally absorbed by the body.
The fact that all the vital substance dependencies are overwhelming at the first moment is completely normal. For this reason, we have developed a solution that looks at the problem holistically and supports your body wherever there are deficiencies:
Our Viptamin Complete Forte: It provides your body with 57 vital substances everything it needs.