Here our customers tell about their experiences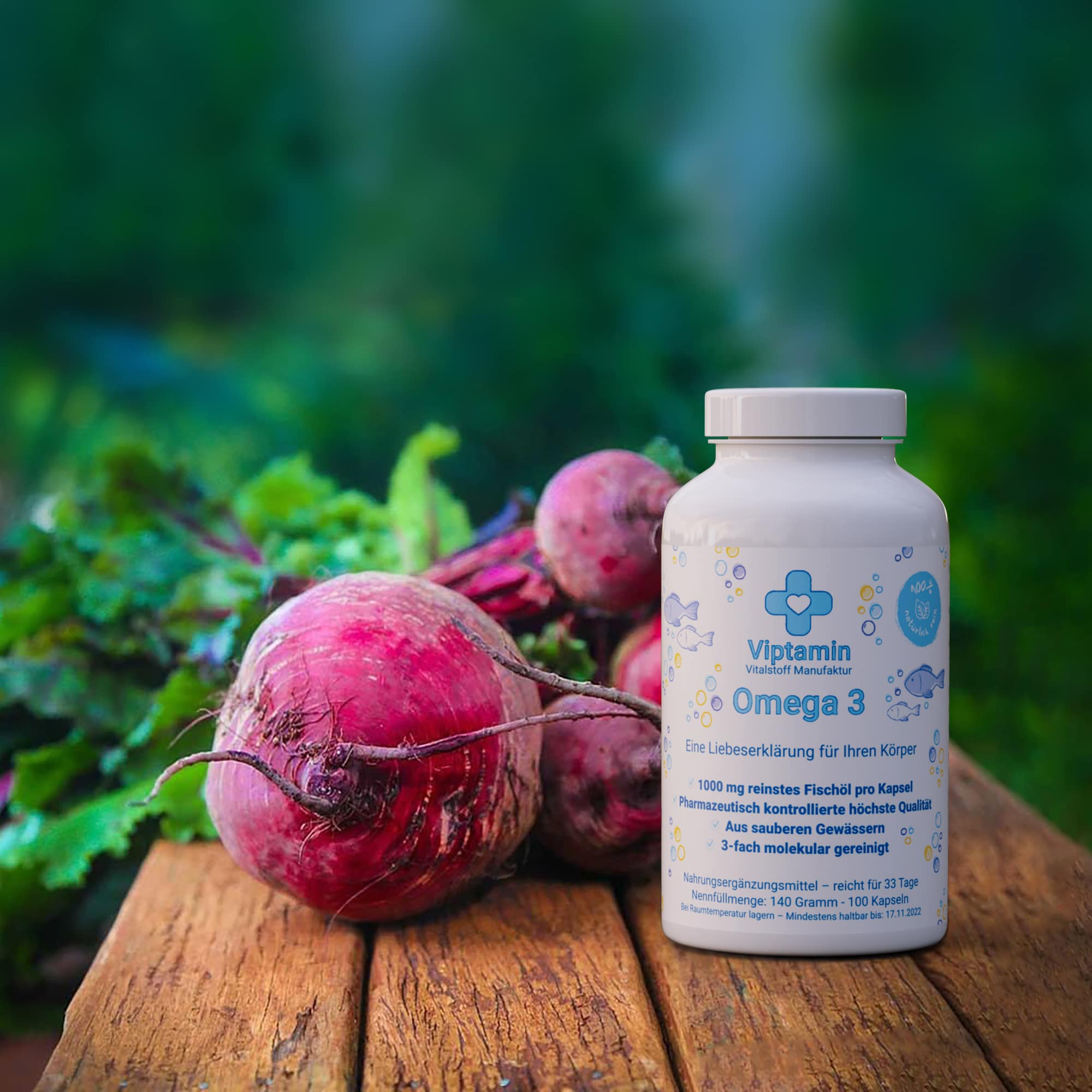 With us you get 100% pure EPA (1200 mg) and DHA (900 mg) per capsule.
It is worth taking a look at the label. Most suppliers also provide you with omega 3 fish oil, but usually the concentration of the effective EPA and DHA is only 30%. The rest is significantly less effective ALA. The consumer advice center writes: In the labeling of ingredients, only the total content of omega-3 fatty acids must be indicated, without distinguishing between ALA, EPA and DHA.
Don't be fooled: The two most effective omega 3 oils are EPA and DHA. The concentration of these two is crucial.
We can't be the cheapest with this quality. This is not compatible with our demand for the highest quality raw materials. We want to be able to offer top quality at a good price.
Omega 3 fish oil
Suffices 30 days
available immediately
Only 1,49€ per day
High content of DHA and EPA
No additives
Triple molecular distilled
100 softgel capsules, lasts for 33 days
Consumption recommendation
Take 3 capsules throughout the day with a glass of water.
| | | |
| --- | --- | --- |
| 3 softgel capsules contain | | EU RDA* |
| Calories | 30 | 3 % |
| Calories from fat | 30 | |
| Fat | 3 g | 6 % |
| polyunsaturated fatty acids | 3 g | 3 % |
| Cholesterol | 30 mg | 9 % |
| Vitamin E (alpha tocopherols) | 6 mg | 50 % |
| Pharmaceutical grade fish oil concentrate from anchovies, sardines and/or mackerel (molecularly distilled, ultra-purified) | 3000 mg | + |
| Omega-3 fatty acids | 2100 mg | + |
| EPA (Eicosapentaenoic acid)* | 1200 mg | + |
| DHA (Docosahexaenoic Acid)* | 900 mg | + |
+ no daily dose specified * RDA = recommended daily allowance
Ingredients
: Fish oil, gelatin (capsule shell), glycerin, distilled water, medium chain triglycerides (coconut), soy lecithin.
Content
: 100 capsules
Food supplements are not a substitute for a balanced, varied diet and a healthy lifestyle.
The recommended daily intake must not be exceeded
Keep safe from children
Small capsules, huge difference:
The high proportion of DHA and EPA is decisive
If you want to buy omega 3 fish oil, go for quality.
You want to find the best omega 3 product for you. Here you can find out what the differences are and what we can offer you: Viptamin Omega 3 Fish Oil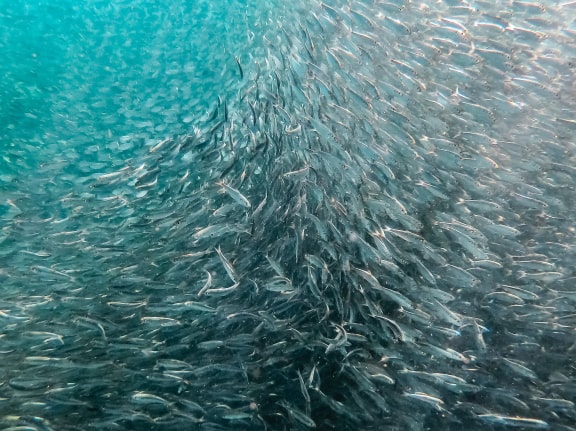 Crucial for omega fatty acids: high content of EPA and DHA
Use only omega 3 fish oil capsules with EPA (eicosapentaenoic acid) and DHA (docosahexaenoic acid) content indicated on the package. Because these are the actual omega 3 fatty acids and the health benefits depend on them.
This information is important so that you can judge whether the product offers a sufficient amount of EPA and DHA to make a noticeable difference to your health. DHA and EPA contribute to normal heart function, maintenance of normal cholesterol levels and triglyceride concentrations in the blood. DHA also contributes to the maintenance of normal brain function and normal vision . So compare exactly how much EPA and DHA you're getting and don't be fooled.
Some manufacturers refer to a daily ration of several capsules in their content specifications. With us you get 1200mg EPA and 900mg DHA per daily dose in 3 capsules. One pack lasts 30 days. Per day you pay 1,30€.
What makes our Viptamin Omega 3 fish oil so special?
Quality is essential
With us you get pure, natural omega 3 fatty acids. Long storage and high heat during further processing additionally destroy the available fatty acids.
Strict quality controls take place throughout the manufacturing process. Only after a certificate has been issued is a product batch released for production.
Not just any fish
For Viptamin Omega 3 fish oil we only use small cold water fish such as anchovies and sardines.
These small fish store little environmental pollutants because they have a low fat content and a short life span by nature.
In addition, ours are caught in still largely clean waters of the South American Pacific.
Triple molecular distilled
Using a patented process, triple molecular distillation, the extracted wild fish oil is first purified of heavy metals such as mercury, lead, cadmium and arsenic as well as pesticides. Especially in large fish like salmon, pollutants and heavy metals are often found in the body.
At Viptamin, a proprietary process creates a fish oil free of microplastics, pesticides and heavy metals.
The result:
Fish oil of the highest purity and quality with a very high content of DHA and EPA.
Do the smell test: a cheap fish oil smells strongly of fish. A good one after fresh fish and sea.
Of course, you could also get the vital fish oil completely from your diet. If you eat 2 kilos of fatty fish (price per kilo e.g. for salmon approx. 30 euros) daily, your complete daily requirement of fish oil is covered. But ask yourself: Do you want to eat 2 kilograms of fish day after day?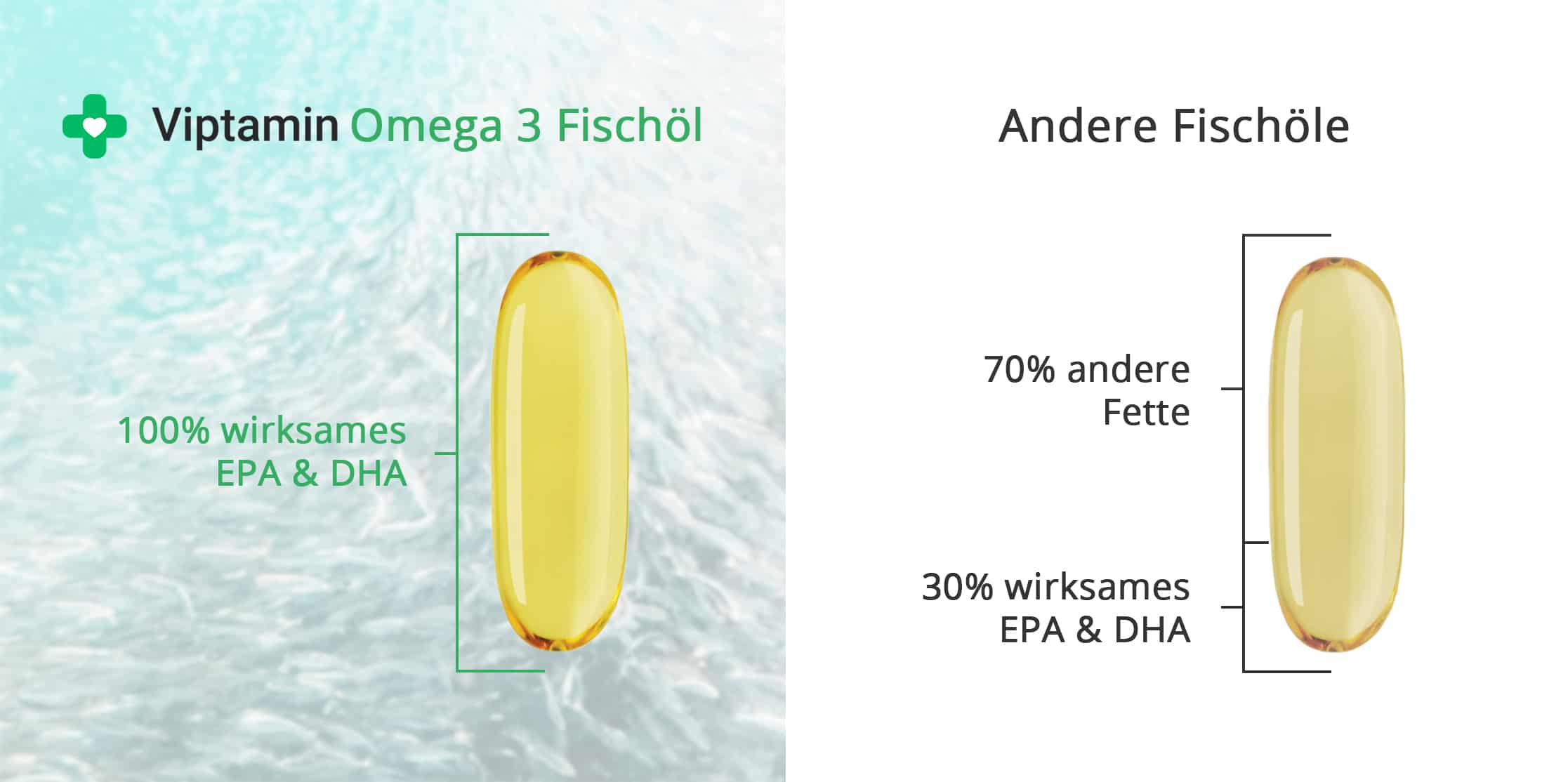 Compare!
It is worth taking a look at the label. Most suppliers also provide you with omega 3 fish oil, but usually the concentration of the effective EPA and DHA is only 30%. The rest is significantly less effective ALA.
The consumer advice centre writes: "When labelling the ingredients, only the total content of omega-3 fatty acids must be stated, without distinguishing between ALA, EPA and DHA.
Don't be fooled: The two most effective omega 3 oils are EPA and DHA. The concentration of these two is crucial.
With us you get 100% pure EPA and DHA per capsule.
THE ORIGINAL VIPTAMIN
PURE OFFER
since 2011
Everything you need to know about Omega 3
Who thinks of fat when they think of healthy eating?
Certainly the fewest. However, that would not be so wrong. Because fat is necessary for our body – essential for survival – without fat we would die very quickly.
You only have to imagine what it would be like to be permanently exposed to the sun at 40°C in the desert. Without water, without shade.
We will find out what this has to do with fats in a moment. Fats have three very crucial roles in our body.
Fats are fuel and energy
But fats are also building materials for new cells.

Every single one of our cells in the body, or more precisely the cell membranes, are mainly made up of fatty acids. Our brain even consists of 30% fatty acids. If good building material is not regularly supplied, no new cells can be formed.
In addition, fats are auxiliary substances for biological processes. The fatty acids control and regulate these processes. We can think of it as a job full of little project managers

and order helpers

who make sure that everything in our body runs optimally according to plan.
Can we now sit back and relax, because we all get more than enough fat from our diet?
So in the future we can eat the roast pork with relish and do something good for ourselves and our bodies?
Unfortunately no. Because not all fat is the same. So the roast pork does not have its bad reputation for nothing. Because this kind of fat is not what we need so badly.
What we need are essential unsaturated fatty acids.
Sounds complicated at first, but it's not.
It is enough if we know two names: Omega-3 and Omega-6.
Anyone who knows a bit about health and nutrition will certainly have even run across them. Because from these two miracle fats, the body can assemble all the proportions of fats it needs itself.
A great thing. Yes, actually. If there wasn't a pretty big problem. In short, we consume far too much omega-6 and too little omega-3 fatty acids in our diet.
If we were still roaming the forests as hunter-gatherers, we would not have this problem and would automatically consume the right fatty acids. But instead, today we buy industrially produced food in supermarkets. If now rejoice all who eat a balanced and organic, perhaps even vegetarian or vegan, and even with their own vegetables from the garden or the weekly market. Sorry, no all-clear here either. No matter how you eat, you will not achieve a good ratio of omega-6 to omega-3. Unless you eat fish by the kilo.
But first, let's take a look at our two wonder fats.
Omega-6 is involved in the control of inflammatory processes.
Inflammation is the body's response to stimuli or disease, pathogens, wounds, burns or chemical burns. That is, inflammation is a good thing. It helps the body to bring these problems to healing.
But here too, as everywhere in life: Too much of a good thing is harmful.
At the beginning we talked about the fact that it would be very unpleasant, even deadly, if we were permanently exposed to the sun at 40°C in the desert. Without water, without shade.
Well, persistent inflammation is the same for the body. We need the sun, sure. But without shade and rain, nothing can grow, the plants and even our skin, burn.
This is where the fatty acids come into play. Omega-6 increases the inflammatory process. Too much of it will cause burns. Like the sun in the desert at 40°C. Omega-3 is the antagonist, it reduces the inflammatory process and brings the longed-for rain, so that everything is put back in order and can grow and thrive again.
The key to a healthy life is therefore a good balance: between omega-6 and omega-3, or between sun and rain.
The normal ratio between omega-6 and omega-3 is 1 to 1.
A 2.5:1 ratio is still considered healthy and 4:1 is acceptable.
Most people in Germany have an average ratio of 15:1, many even 25:1, i.e. 25 omega-6 to 1 omega-3. That is enormously high. This causes enormous stress. In concrete terms, this means heart attacks, strokes, allergies, diseases of the immune system, diabetes, arteriosclerosis, dementia and cancer. So the whole range of civilization diseases.
This happens when we consume too much omega-6 and too little omega-3.
So what can we do?
fatty acid ratio, the HS- Omega-3 index, we can measure. The easiest way to do this is with a self-test at home First, it's good to know where we stand.
Then it is quite important to give our body what it so desperately needs.
On the one hand, this means eating as few foods with a high omega-6 content as possible. However, as already mentioned, this is not so easy. When we eat outside the home, for example, this cannot be avoided at all, because far too many omega-6-containing oils are usually used there.
The other is that we improve the omega-3 status. Here, a balanced conscious diet is not enough.
Therefore, the optimal way to improve omega-3 status is to take omega-3 capsules. Read the ingredients list, only high quality and pure omega-3 supplements contain the necessary high dosage. Omega 3 from Viptamin for example contains a lot of it: 400mg EPA and 300mg DHA per capsule . These are the essential omega-3 fatty acids. This dosage finally brings us the longed-for rain, so that our cells can relax again and work optimally.
Many suppliers specify their quantities per daily serving of, for example, 3 capsules. Always compare the content per single capsule with each other.
If you start taking omega 3, it will be noticeable:
A good omega-3 index makes joint pain, dry skin, persistent inflammation, high blood pressure, allergies, forgetfulness or other problems disappear.
One could list other positive qualities.
Particularly important is that it provides for efficient brain function. We remember: 30% of the brain, consists of omega-3 fatty acids.
Omega-3 also lowers blood pressure, blood lipid levels and cholesterol. It also strengthens heart health, vision and nervous system functions.
Thus, omega-3 is even a natural antidepressant. It raises serotonin levels and makes us happier.
It is amazing that there are few topics that are so important to our health and yet so unknown.
We can influence sun and rain only a little, but we can easily change the place of residence with the help of omega-3 intake. From the stress desert with constant heat, to a land with sun and rain, shade and optimal conditions for our health, performance and well-being.


Ab 80 € kosten-
loser Versand


100% frei von
Zusatzstoffen

Hervorragendes
Preis-Leistungs-Verhältnis
Das sagen unsere Kunden zu Viptamin
Unsere Tochter kämpft seit 6 Jahren mit Neurodermitis und Schuppenflechte. Wir haben alles ausprobiert und keine Kosten und Mühen gescheut. Nichts hat wirklich geholfen. Seit 6 Monaten nimmt sie das Viptamin und Omega 3. Man braucht Geduld aber die Bilder zeigen den Erfolg. Auch brauchen wir keinerlei Creme mehr. Wir sind sehr glücklich. Vielen Dank und herzliche Grüße Familie Seebacher aus Achern
Vor der Behandlung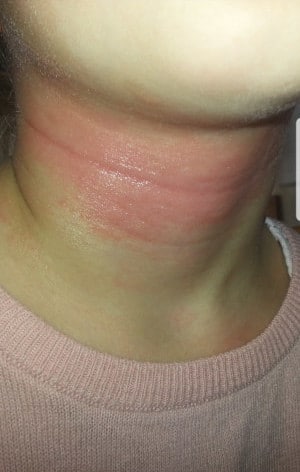 6 Monate nach der Viptamin Forte Behandlung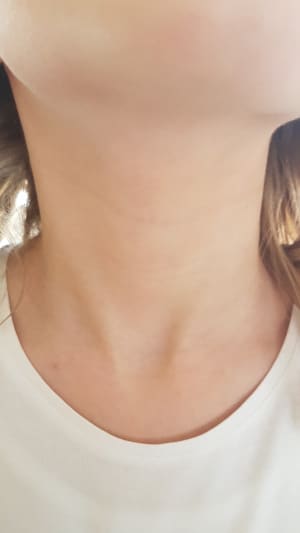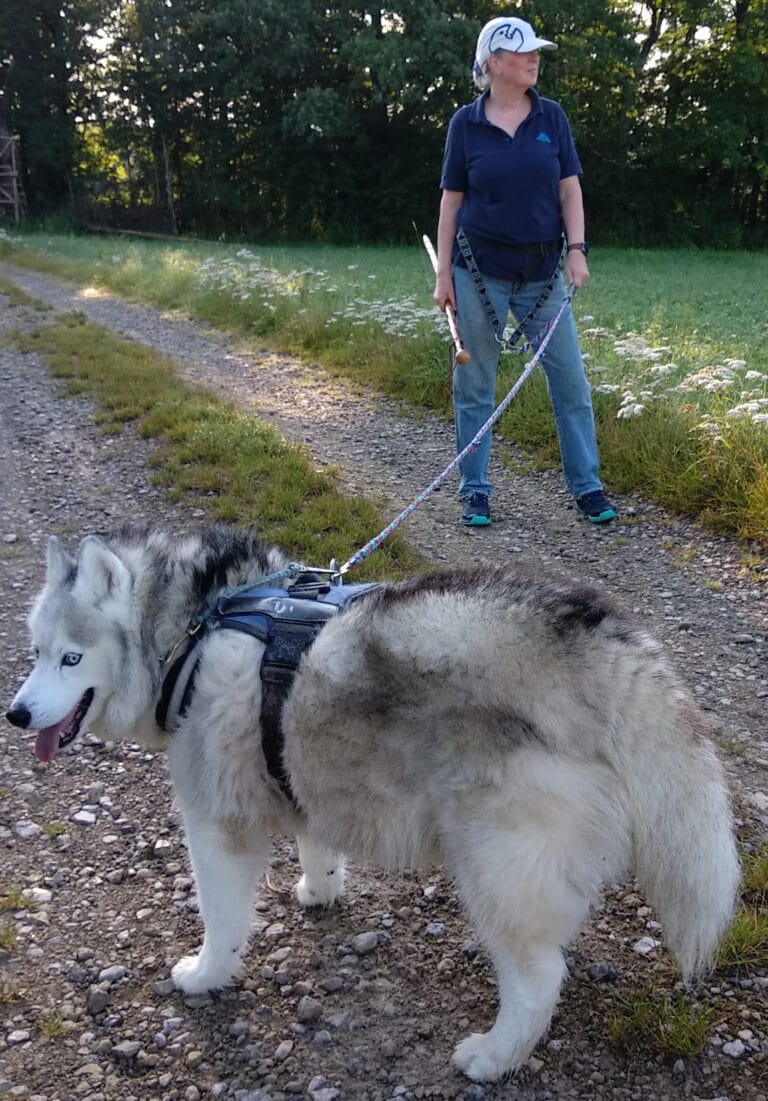 Lea L.-A. 70 Jahre aus dem Südschwarzwald
Ich habe zwischenzeitlich, etwa 1 Jahr lang, monatlich per Dauerauftrag ein Fläschchen LaV... Vitamine bezogen. Es ist halb so teuer, jede 8. Flasche ist umsonst Ich musste mich um nichts mehr kümmern…kam mir bei meinem anstrengenden und bewegten Leben sehr entgegen. Zuerst fand ich es ganz gut, aber mittlerweile merke ich, dass ich mit Viptamin doch wesentlich besser fahre. Also kehre ich bald wieder zu Ihnen zurück. Ich habe noch eine Dose Viptamin Bio Protein, welches wirklich super lecker ist, viel angenehmer zu trinken, als meine bisherigen Power Eiweiße von St….. Die sind viel zu süß und haben eine nicht so weiche und angenehme Konsistenz, wie Ihr Eiweiß. Ich brauche viel Eiweiß, da ich sehr viel Sport mache. 1-2 Stunden täglich Mittags nach dem leichten Essen joggen auf dem Bellicon Trampolin mit harter Bespannung, damit die paar Kohlenhydrate vom Mittag verbrannt werden, und nach dem Abendbrot eine halbe Stunde entweder rudern auf dem Waterrower, oder auf dem Spinningrad, das hält mich mit meinen fast 70 Jahren fit und beschert mir eine super Kondition und einen festen Körper. Ach ja, mit dem Husky 1-2 Stunden durch die Berge (Südschwarzwald) muss natürlich auch täglich sein. Sie sehen also, bei dem Tagespensum und bei meinem Alter kommt es schon sehr darauf an, dass man sich gut ernährt und vor allem, dass man seine Vitalstoffe im Auge behält. Mir ist mittlerweile klar geworden, dass ich mit Ihren Vitaminen am längsten fit und jung bleiben kann. Ab jetzt gibt es für mich wirklich nur noch Viptamin.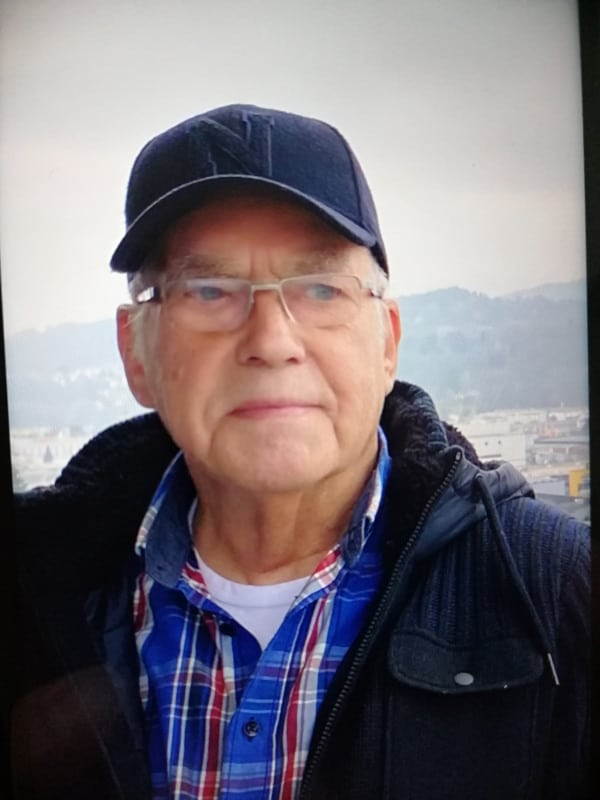 Adrian Graf
Bin von Viptamin voll überzeugt. Die positive Wirkung und vitale Stärkung ist deutlich spürbar. Die Beschreibung und Infos zu diesem Produkt sind das Beste was ich je in einer so übersichtlichen Form und Zusammenfassung dargestellt und zu lesen bekam. Sehr beeindruckt hat mich der Hinweis auf das Gesetz vom Minimum von Justus von Liebig, das ich als 15 jähriger landw. Berufsschüler vor genau 66 Jahren kennen gelernt habe. Bis vor kurzem habe ich noch an Jumping- und Zumbakursen im Sportstudio teilgenommen. Von den jüngeren Teilnehmern wurde ich immer wieder gefragt woher ich die Ausdauer nehme...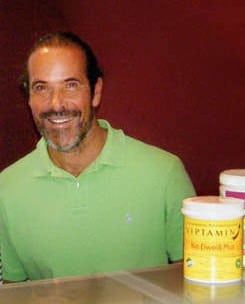 Michael Frommhold
Facharzt für Allgemeinmedizin
Ich empfehle meinen Patienten die Produkte von Viptamin, da ich von der orthomolekularen Dosierung und natürlich insbesondere auch von der Produktqualität überzeugt bin. Auch meine Familie und ich nehmen regelmäßig Viptamin Komplett Forte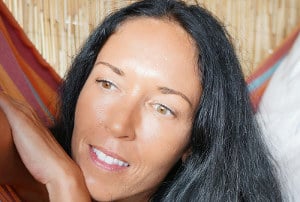 Franziska Jentsch
Oft verschicke ich Ihre Seite (bzw. einzelne Produktlinks) wenn sich bei meinen Beratungsfällen od. im Bekannten/ Familienkreis gesundheitsbedingte Fragen stellen und ich denke das Ihre Produkte für den Einzelnen interessant sind/ wären.
Matthias Hille


Am besten gefällt mir die Seriosität, und der Verzicht auf schrille Heilsversprechnungen.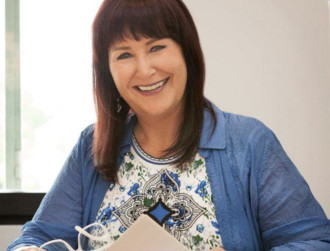 Dagmar Füllhardt
Tecklenburg
Danke für Ihr fühlbar ehrliches Interesse, Herr Meister Habe gestern noch einmal nachbestellt, da es das Richtige für meine jetzige körperliche Situation ist. Durch eine fast eineinhalb jährige Heilungsphase schwerer Erkrankungen, hatte sich mein Körper vollkommen ausgelaugt. Mit Viptamin Komplett Forte schaffe ich es jetzt Schritt für Schritt mein Energielevel wieder anzuheben. Ich denke, dass ich es bis Ende Juni geschafft habe.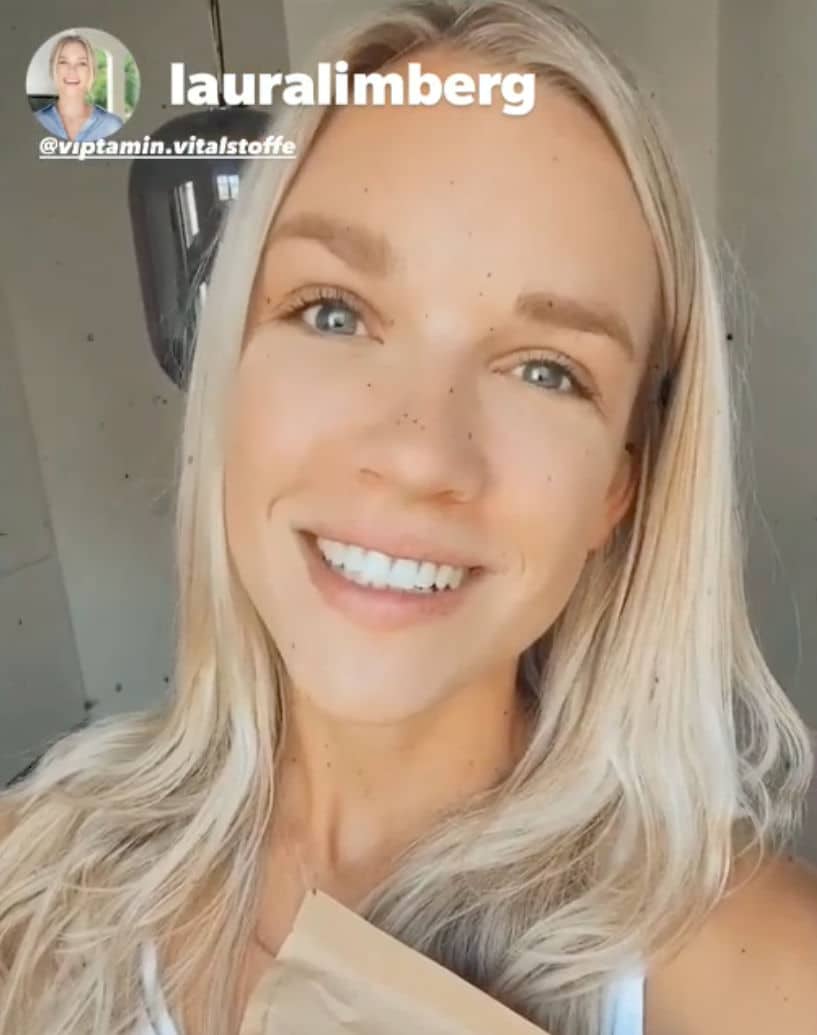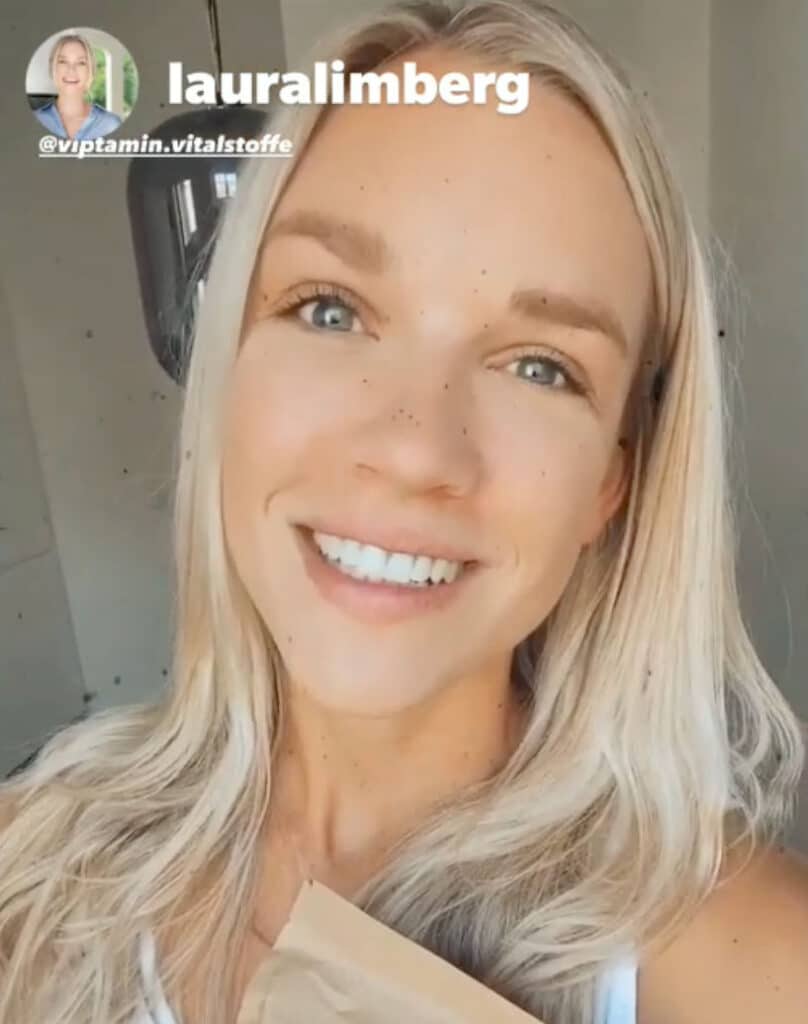 Laura Limberg
Yogalehrerin & Model
Ohne Viptamin wäre ich bei der Hitze glaube ich niemals so fit. Alle Vitamine & Mineralien, die ich täglich brauche in bester Qualität ohne Zusatzstoffe.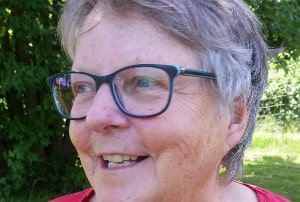 Madeleine Plumettaz
Seit ich das Viptamin von Ihnen einnehme: Meine Augen sind eher schwierig und ich hatte auf dem linken Auge meistens nur 60-80% Prozent Sehkraft, das Rechte war etwas besser. Nun war ich zur Jahreskontrolle und man staunte nicht schlecht: beide Augen 100%!!! Diese Verbesserung kann doch nur von Viptamin kommen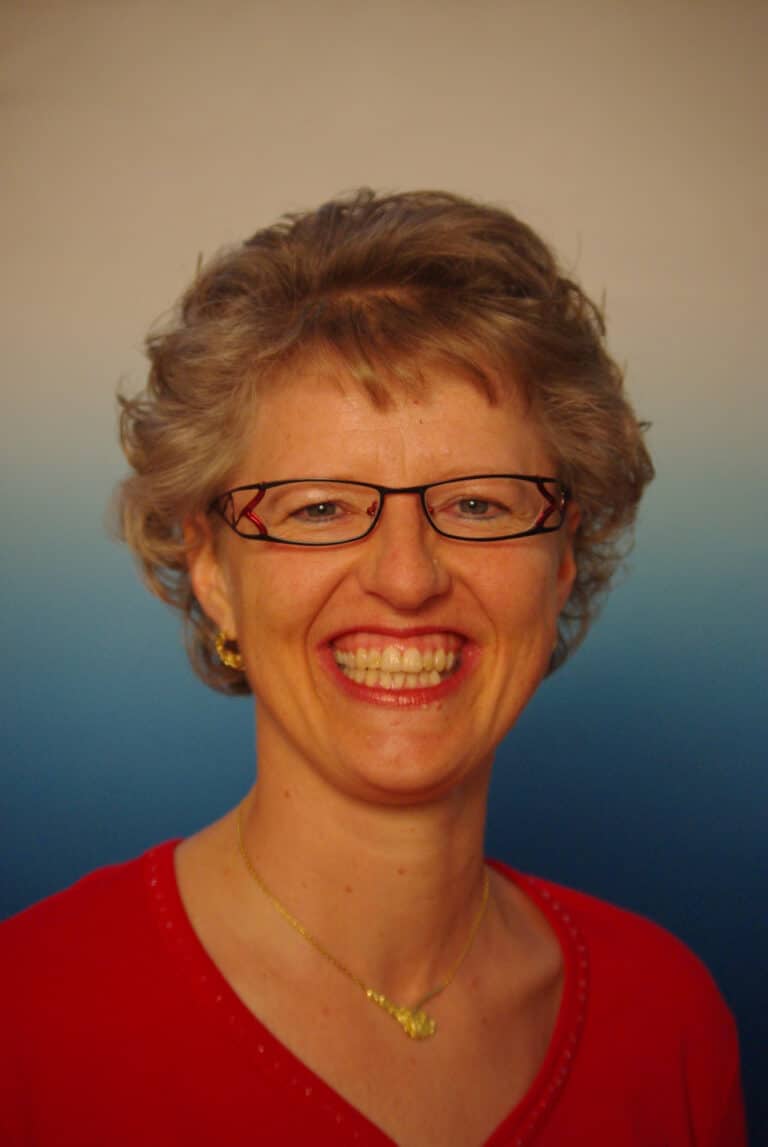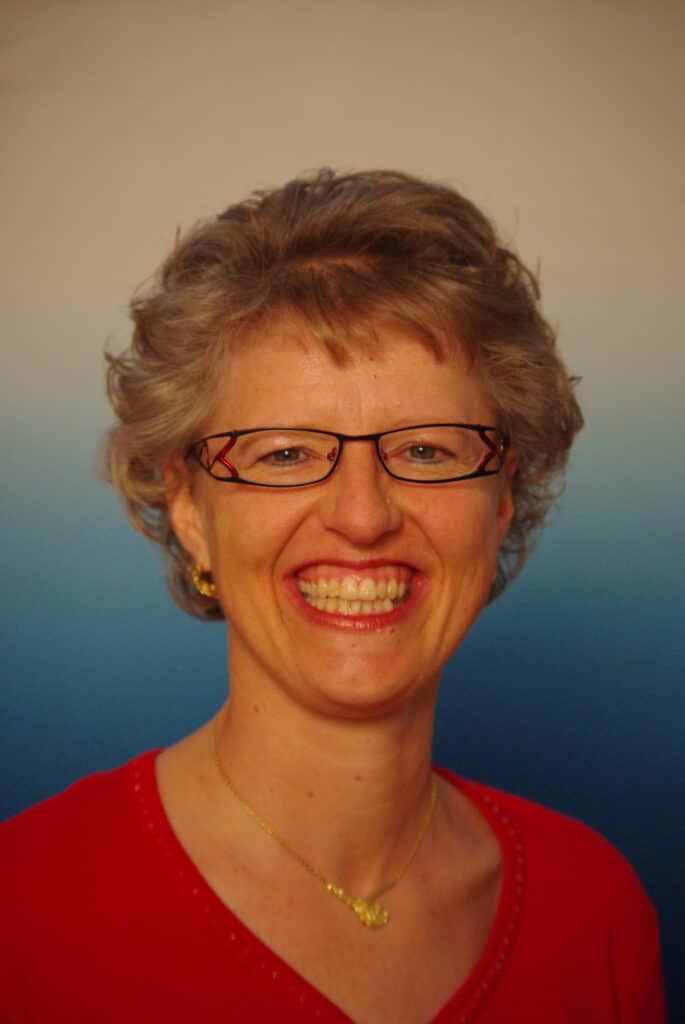 Cornelia Bernet
Viptamin tut mir spürbar gut: Ich habe deutlich mehr Energie und brauche weiniger Schlaf, meine Hornhaut an den Fersen ist weg und meine Zehennägel haben einen feinen Glanz bekommen. Ich sehe schärfer und meine Heisshungerattacken sind verschwunden. Dadurch hat sich meine Lebensqualität deutlich verbessert.
Sylvia Wais-Theilmann Leonberg


Sehr geehrter Herr Meister, ohne Viptamin kann ich nicht mehr leben und ich will Ihnen sagen , wie rundrum gut es mir damit geht. Gerne würde ich auf diesem Wege weitere 4 Packungen bei Ihnen bestellen.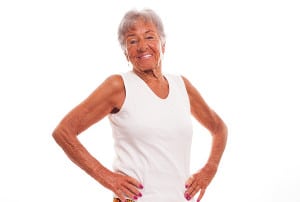 Anneliese Kühn
Bin von Ihren Produkten begeistert. Es ist alles klar und deutlich beschrieben, ohne viel TamTam. Und vertrauenswürdig. Ich habe auch andere Erfahrungen gemacht. Bei anderen Firmen
Ich habe Krebs und bekomme nun schon seit 2 Jahren die Doppelblockade (Antikörper) und diese haben Nebenwirkungen: eine davon sind Muskelkrämpfe, die in den außergewöhnlichsten Muskeln und sehr heftig sind. Dagegen hilft mir das Forte ziemlich gut. Eine Freundin hatte nach der Impfung auch solche Muskelkrämpfe, die mit dem Forte komplett verschwunden sind. Eine andere Freundin hatte seit der Impfung Kopfschmerzen - die waren dann auch weg.
(Kundin möchte anonym bleiben)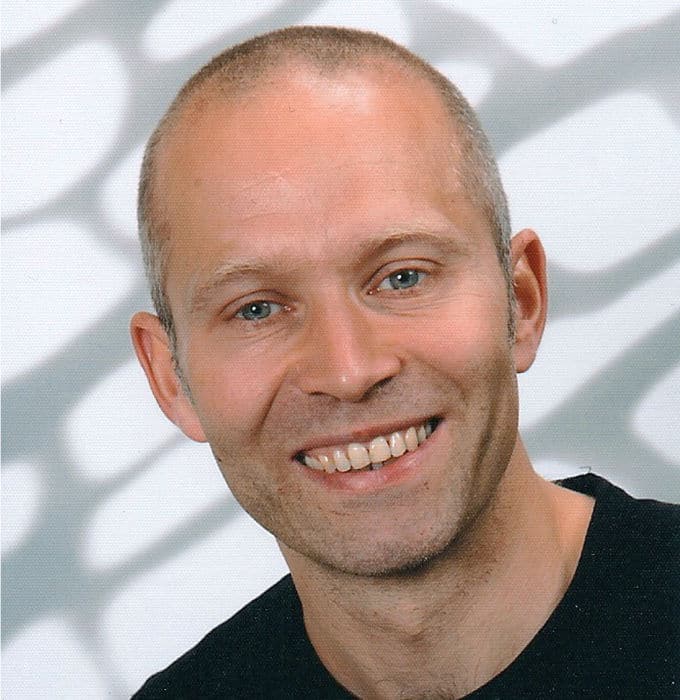 Dr. Dirk Kante
Chemiker und Autor im Bereich Gesundheit
Viptamin Komplett Forte ist viel mehr als ein Multivitamin. Es enthält 57 lebenswichtige Vitalstoffe in einer Qualität, wie ich sie nirgends gefunden habe. Es enthält auch Tocotrienole. Diese finden sich in fast keinem Vitaminpräparat. Das Multivitamin Viptamin Komplett Forte ist bezüglich Qualiät und Dosierung einzigartig und schmeckt hervorragend. Viptamin Komplett Forte enthält alle Vitamine, Spurenelemente, Mineralstoffe, Aminosäuren sowie Bio Pflanzen und Gemüse in optimaler Dosierung. Folsäure ist in Form von Methylfolat enthalten. Des bedeutet: Höchste Bioverfügbarkeit auch bei genetisch bedingtem Enzym-Mangel.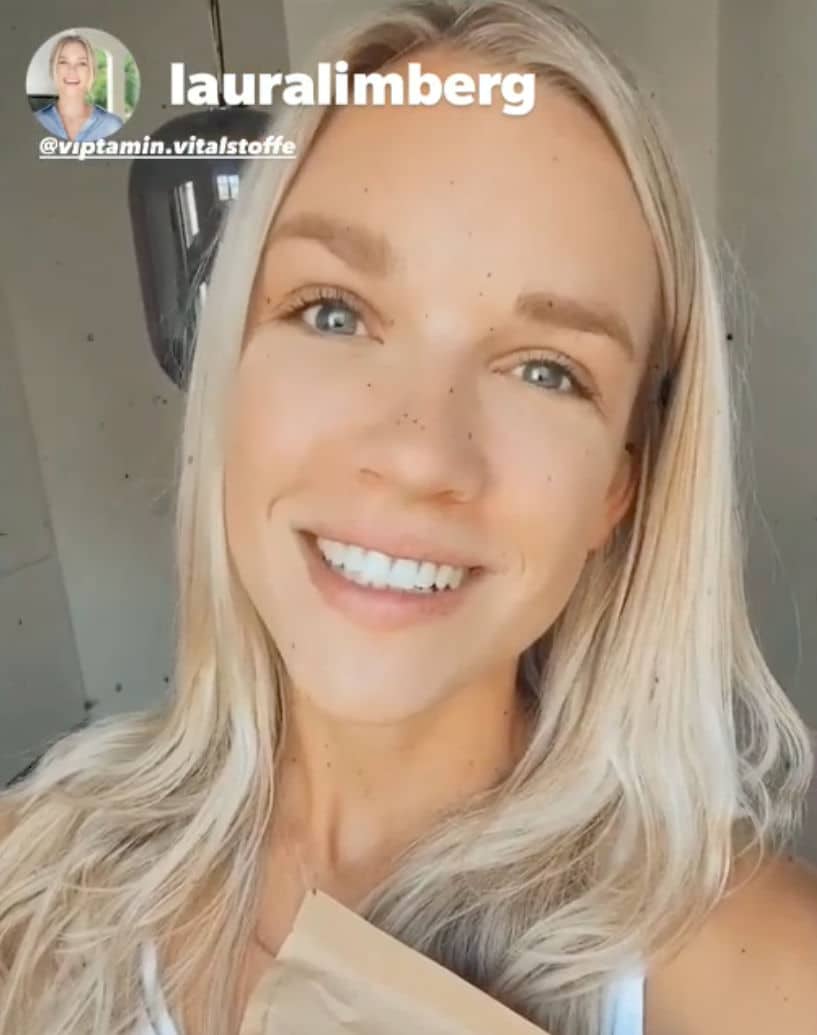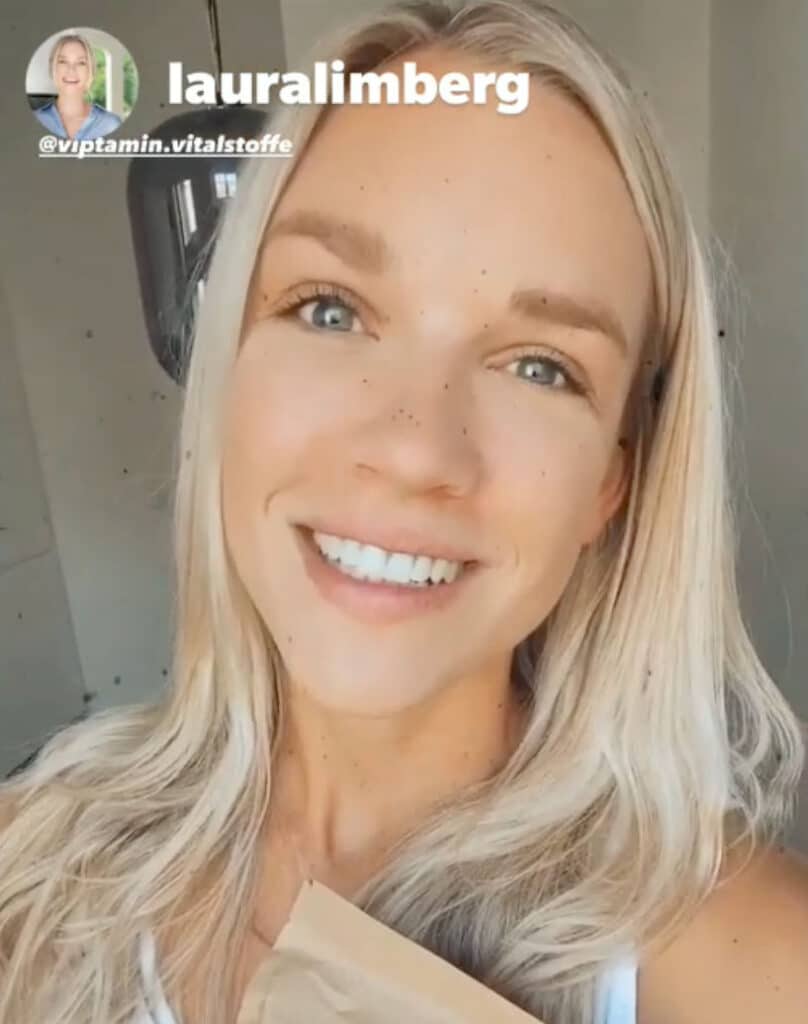 Laura Limberg
Yogalehrerin & Model
Ohne Viptamin wäre ich bei der Hitze glaube ich niemals so fit. Alle Vitamine & Mineralien, die ich täglich brauche in bester Qualität ohne Zusatzstoffe.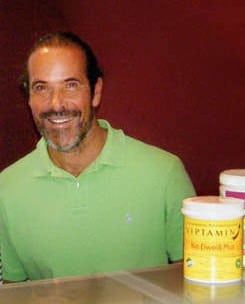 Michael Frommhold
Facharzt für Allgemeinmedizin
Ich empfehle meinen Patienten die Produkte von Viptamin, da ich von der orthomolekularen Dosierung und natürlich insbesondere auch von der Produktqualität überzeugt bin. Auch meine Familie und ich nehmen regelmäßig Viptamin Komplett Forte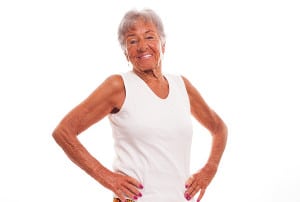 Anneliese Kühn
Bin von Ihren Produkten begeistert. Es ist alles klar und deutlich beschrieben, ohne viel TamTam. Und vertrauenswürdig. Ich habe auch andere Erfahrungen gemacht. Bei anderen Firmen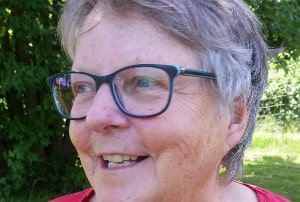 Madeleine Plumettaz
Seit ich das Viptamin von Ihnen einnehme: Meine Augen sind eher schwierig und ich hatte auf dem linken Auge meistens nur 60-80% Prozent Sehkraft, das Rechte war etwas besser. Nun war ich zur Jahreskontrolle und man staunte nicht schlecht: beide Augen 100%!!! Diese Verbesserung kann doch nur von Viptamin kommen
Secure processing, secure payment, fast delivery
Haben Sie Fragen? Schreiben Sie uns jetzt an