At the age of just 5 years, I was diagnosed with severe neurodermatitis.
This one accompanied me for 25 years. A large number of conventional medical and
naturopathic attempts failed to treat them effectively.
The neurodermatitis manifested itself in severe itching and violent rashes on the skin,
which resulted in a constant lack of concentration, especially as a child and later as a teenager.
Cortisone treatments brought relief, but are not a solution because of the negative side effects.
At the age of 30, during my training as a naturopath, a good friend of mine recommended
to try high-dose multivitamins.
I was very sceptical, but decided to give it a try.
After all, over the many years, there was hardly anything I hadn't already tried to do to end the suffering.
It took me a year until this therapy had the desired effect and my neurodermatitis receded.
It was the only thing that really worked, actually helped me along, and did so without doing any lasting damage to me or my body.
On the contrary, I felt fitter and much healthier to boot.
I was just thrilled!
For the first time in my life, I was able to concentrate, sleep well, and not itch.
I began
to research intensively, to read, to network and to educate myself further.
.
Since then I have been intensively occupied with vital substances on a daily basis.
The main result was the development of our own high-dose and comprehensive premium multivitamin: Complete Forte.
At the same time I began to develop other useful products.
Why?
Because I could not find products on the huge market
…that met my needs.
Since then I have been constantly developing the products further.
Because my curiosity and desire to optimize is still as great as it was in the beginning.
Viptamin products were developed from practice for practice.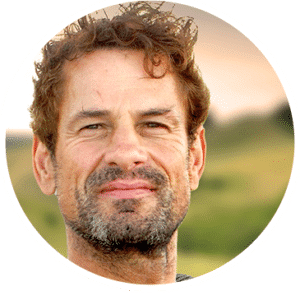 According to Wikipedia, the causes of atopic eczema (neurodermatitis) are not yet fully understood.


Experts see in the complex disease process and its very individual course an interplay between
from genetic factors and immunological changes.


The immune system of a neurodermatitis patient is not in balance.


It is constantly tense and over reacts and this is shown by inflammatory skin reactions.


This is exactly where the Complete Forte comes into play.


It provides the body with 47 vital substances of the highest quality to help rebalance the immune system.


Because a healthy immune system needs all vital substances in sufficient quantities.


The 47 vital substances are essential and work together in their complexity.


The skin is our largest organ and is also extremely susceptible to disorders and deficiencies in the supply of nutrients.


If a vital substance is missing, the system no longer functions properly. In the long term, an imbalance in supply will arise.


The whole thing is imaginable, like a good wristwatch. The vital substances are like cogs in clockwork.


If one is removed, there is no longer any power transmission to the other gears and the watch no longer functions.


An interesting and clever man named Justus Liebig once formulated the Minimum Law.


This was applied to plant nutrition in its day, but applies equally well to human nutrition.


Transferred it says: Our body can only develop as well as the scarcest vital substance allows.
The word neurodermatitis is composed of "neuron" (Greek) – the nerve, "derma" – the skin and "itis" – the inflammation.


The latter two terms are revealed by their visually perceptible manifestation.


It is important to investigate the cause of the disease and a look at "the nerves" seems to make sense.


When neurodermatitis occurs in children, it is especially hard.

Parents often quickly reach their limits and due to the wide range of manifestations of the diseases,


professional support is an important step.


With all the care for your child, they should not forget about themselves.


Be sure to remember that stress and hectic schedules can also be transmitted to those around you.


Ask yourself: Are there stressful situations in your life?
What about your diet? Are you always optimally supplied?
Omega-3 fatty acids play an important role in neurodermatitis. This is where fish oil capsules come in handy,
which have a high content of EPA and DHA and can support the daily diet. I therefore also have a high-quality Omega 3 product on offer.
The following nutrient recommendations for neurodermatitis are taken from the "Handbook of Nutrients "*.
ɣ-Linolenic acid – Prevent inflammation and eczema
Glutamine – Supports the development of the intestinal mucosa
Calcium – minimizing allergic reactions
Magnesium – reduction of allergy sensitivity
omega-3 fatty acids – prevention of inflammation and eczema; during pregnancy:
Reduction of allergy and asthma risk in newborns
Selenium – reduction of neurodermatitis especially in children proven
Vitamin B – supports the development of the intestinal mucosa
Vitamin C – regulation of the fatty acid balance + antihistamines
Vitamin E – Immune regulation + antioxidant
Zinc – immunoregulator + antiallergic
* Burgerstein, U. P.; Schurgast, H.; Zimmermann, M. (2007). Handbook of nutrients. 11th edition, Haug Verlag.
Do you have questions about our products?
Then feel free to call us at the service number 0178-4881809. We won't leave you alone.
Your Daniel Meister, M.Sc. Swiss naturopath
Developer of Multivitamin Complete Forte and founder of Viptamin
Dear Daniel,
my daughter's skin has gotten very good since yesterday. She is no longer so dry and the eczema is also visibly less.
I don't know now if it's because of Viptamine or the radical diet change I made almost three weeks ago,
or the Schuessler salts she's been taking.
I assume it's a combination of all of the above. In any case, thank you very much for the great compilation of your substances.
You've done very well.
Kind regards
Karla Wachholz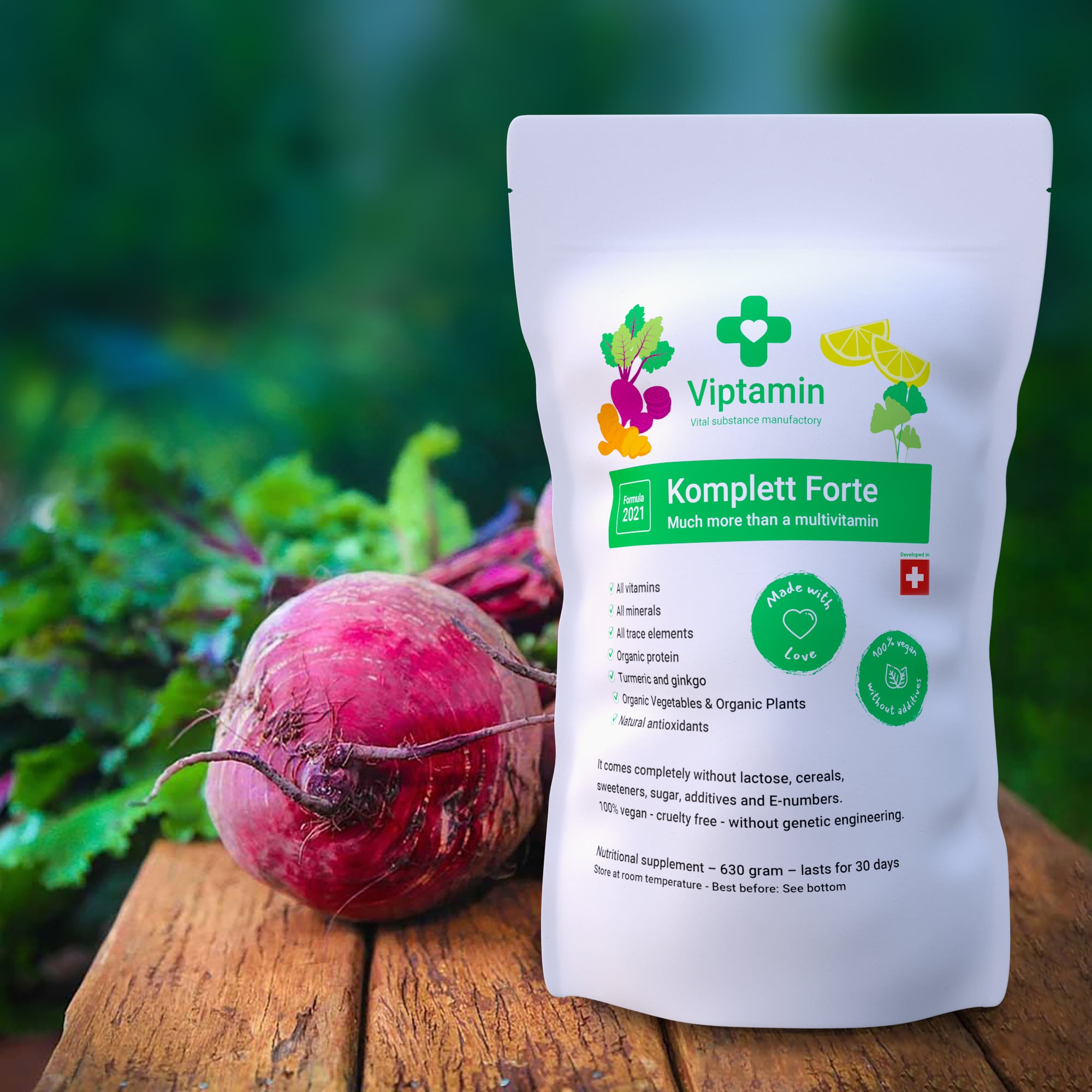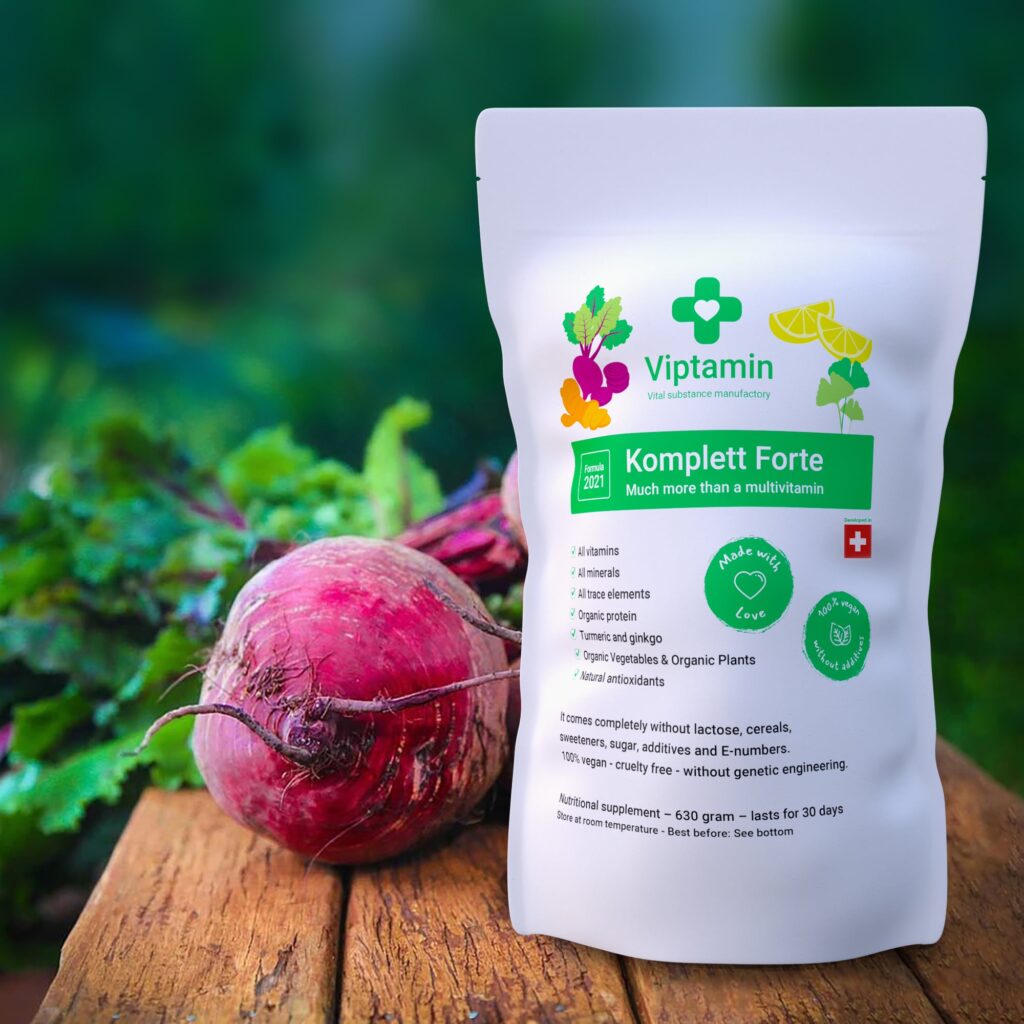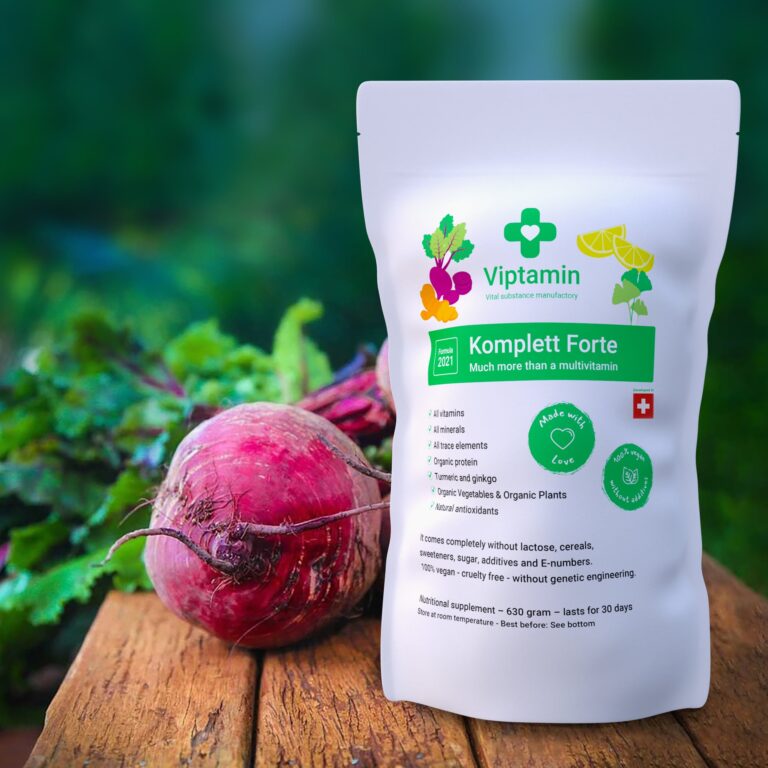 Multivitamin Complete Forte
Suffices 30 days
available immediately
All vitamins
All minerals
Trace elements
For people who simply want the best multivitamin
Organic vegetables & organic fruits
High dosage
Manufactured according to Swiss quality standards
Omega-3 fatty acids play an important role in neurodermatitis.
This is where fish oil capsules come in handy, which have a high content of EPA and DHA and can support the daily diet. I therefore also have a high-quality Omega 3 product on offer.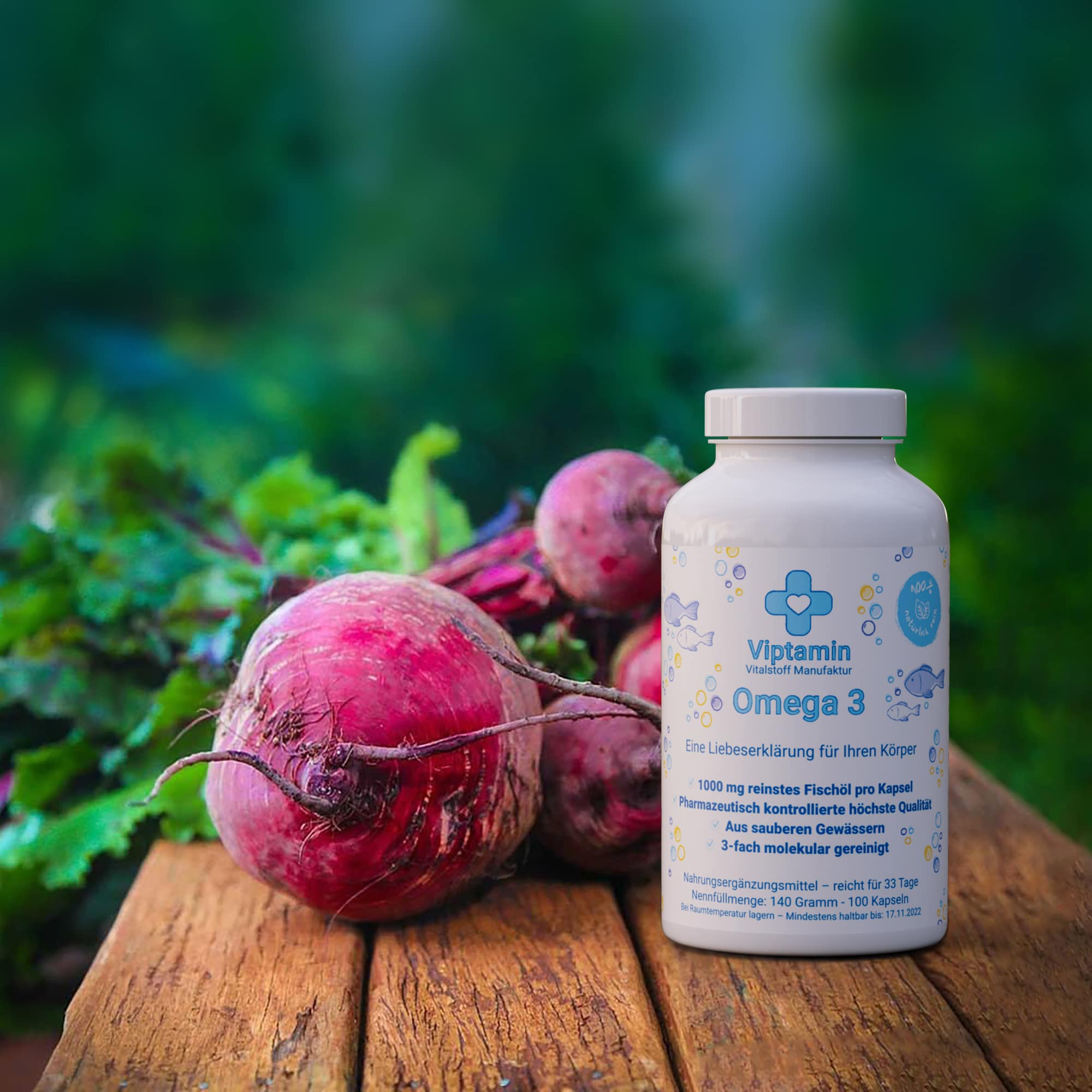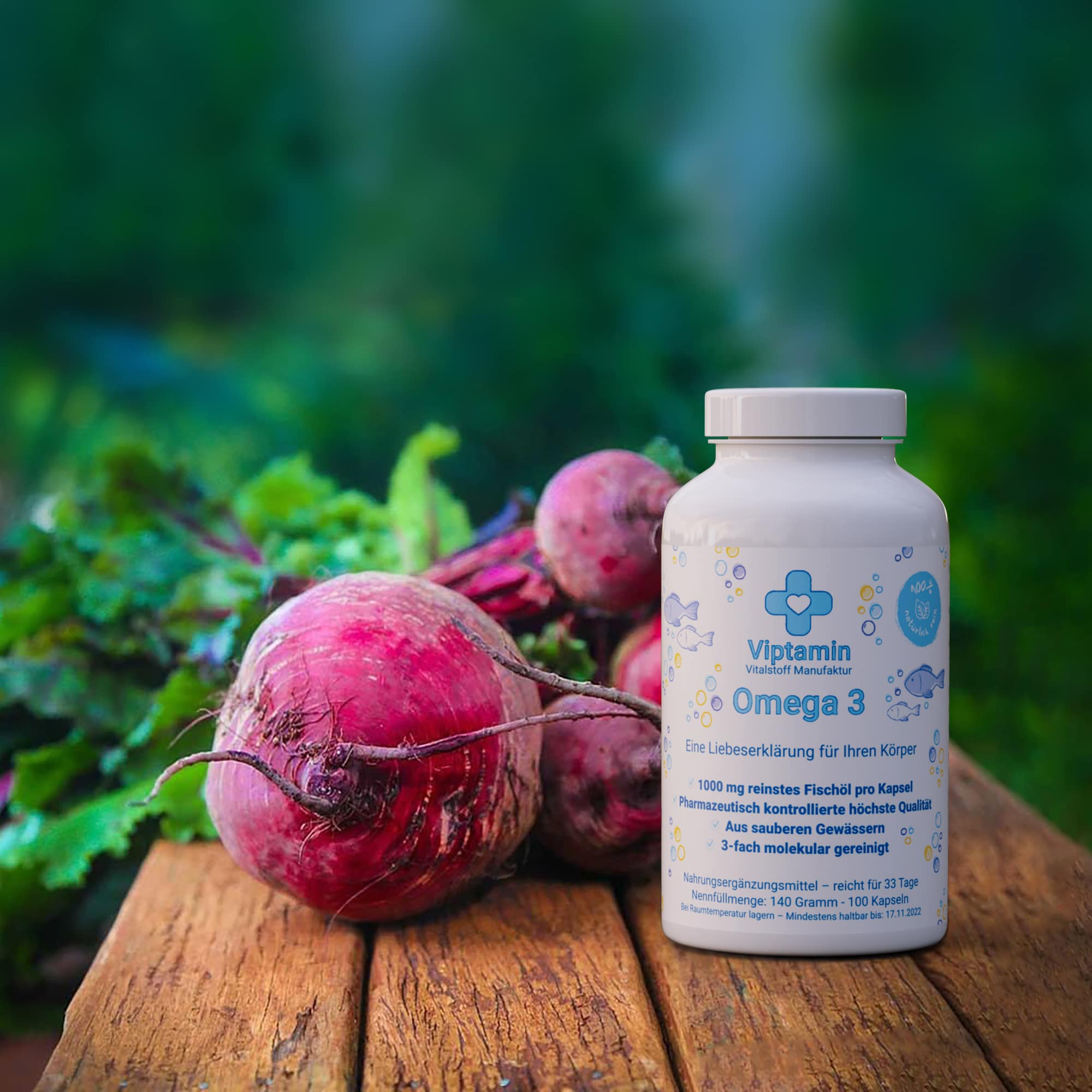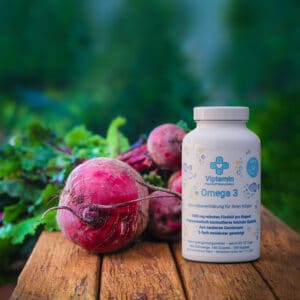 Omega 3 fish oil
Suffices 30 days
available immediately
Why a subscription?
Because it is always worth investing in health in the long term.
And you get a 5% discount.
High content of DHA and EPA
No additives
Triple molecular distilled
100 softgel capsules, lasts for 33 days
Please note that it takes some time until the vital substances can really take effect in the cells.
I had the first improvements after six months, but I had been suffering from neurodermatitis for 30 years.
After a year, the rashes and the itching have practically disappeared.
Please remember: every case is unique. You can't generalize my progression.
An optimal supply of vital substances makes sense in any case and you create an ideal basis for improvement.
* Important note
It is not the purpose of this site to give you medical advice, to make diagnoses. The text contained on this website is not to be understood as medical advice, but only a reference to research results and publications in the field of vital substance therapy.
We do not make any healing promises regarding the products. If you take our product, you are subjecting yourself to self-treatment and thus to personal responsibility.
We strongly encourage you to talk to your doctor or therapist about this before taking any of our products. He can tell you in a personal conversation whether these are also useful in your case.
Food supplements are not intended to prevent, cure, treat or mitigate disease.
Under certain circumstances they can have a strengthening and protective function in your organism.
We believe in the right of the informed patient to decide what they think is the best course of action. We only refer to information and sources that are publicly available.
We make every effort to provide accurate information, but we cannot guarantee that it is up-to-date and correct.