Watch your Viptamin Complete Forte at work
Our
Multivitamin Powder Viptamin Complete Forte
is an impressive composition of 57 excellent and highly dosed vital substances. Of course, you know that these substances do a lot for you – but what many people don't know, especially before taking them, is that you can watch the vital substances work for you. I would like to challenge you today to do just that and show you how to check if Complete Forte is about to work for you.
1. activation in the shaker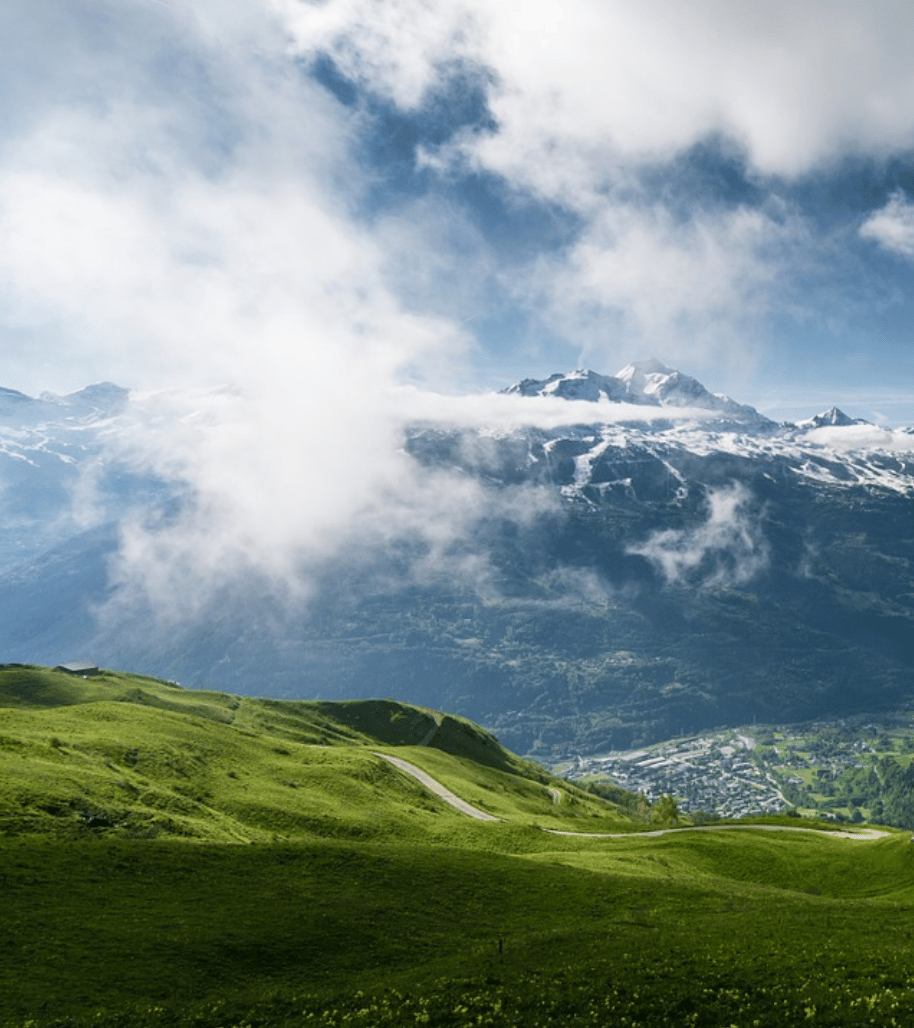 In order to fit all 57 vital substances into one convenient measuring spoon, many ingredients are dehydrated. As soon as the powder comes into contact with liquid, such as water or (plant) milk, these components are activated. The pale and cream-colored powder turns into a bright red drink – this is how you can tell that the vital substances are ready to get to work for you. When the powder is completely dissolved, you can simply drink the now activated vital substances.
By the way: Here we do not trick with dyes or other unnatural components. The radiant color actually comes from the natural vital substances contained – predominantly beet sets the tone here.
Step 2: The vital substances get to work in the body
Once in the body, the substances get straight to work. Your body recognizes these substances and takes them to where you do your work and where your body can best use them. There is also a clear signal for this: your urine turns yellow. This effect, which may surprise you when it first appears, can be a clear sign for you from now on: Viptamine Complete Forte is working for you right now.
The background is the various vital substances that are processed by your body after ingestion. The exact procedure would be quite complex to explain, but the information that is important for you is very simple: Complete Forte quickly turns your urine yellow and serves as perfect proof that the vital substances are working for you.
Many of our customers use this effect as a kind of "check" – on the contrary, it is also true that the yellowing decreases as soon as you forget to take Komplett Forte even once.
For many people, there is a second effect related to digestion: Your stool becomes softer than you may be used to. This is also an expected effect and also this indicates that the vital substances are working to their full potential in all regions of your body.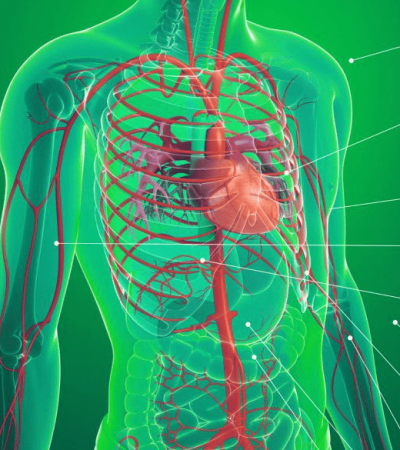 Step 3: You have much more energy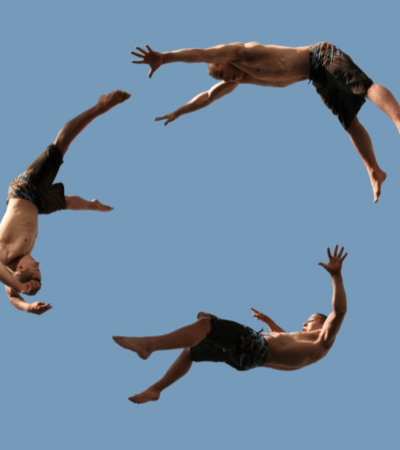 After a few days to 1-2 weeks after starting to take the product, another effect sets in, which is particularly pleasant for many of our customers: they feel full of energy. The effect is very pronounced in most people – you will certainly notice it too. The reason for this is not any added stimulants, but is purely due to the fact that your body is now no longer limited by a lack of vital substances. You are now experiencing your full "energy potential".
Most people get used to this condition sooner or later and you will notice it less after taking it for a longer period of time than in the first days and weeks – but be sure: You will benefit from this increased energy as long as you take our Komplett Forte.
Of course, it does not stop with these effects – on the contrary, the longer you take Komplett Forte, the better it can develop its effect in the body. This is confirmed by the study on the effectiveness of Komplett Forte. Read more at viptamin.eu/study These later effects are infinitely more important, because they ensure the lasting and optimal functioning of your body, but are less prominently observed than the direct bodily responses described here.
You see – Viptamin Complete Forte, or rather – its valuable ingredients – do quite a lot in your body, working for you day after day. Enjoy it – you have earned it.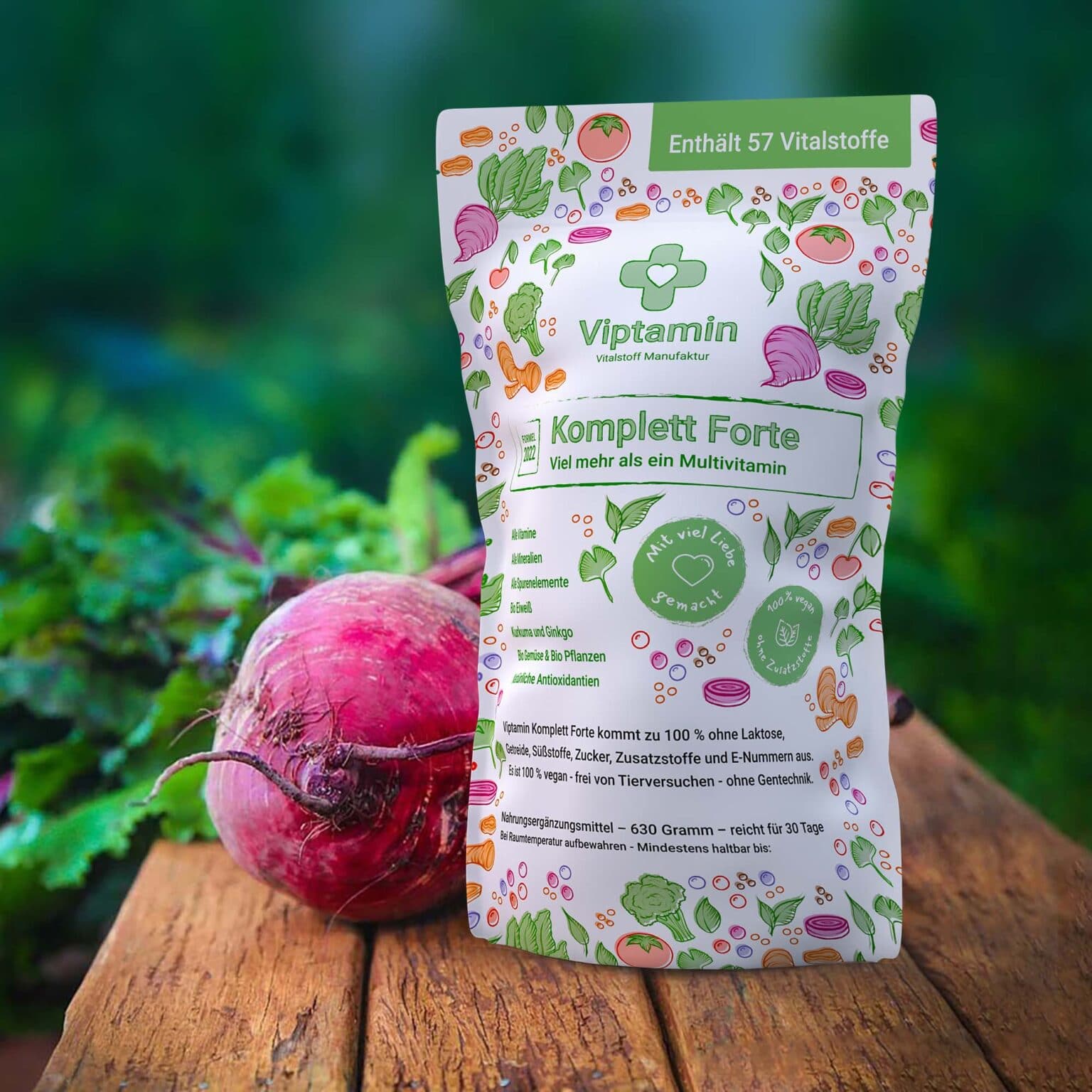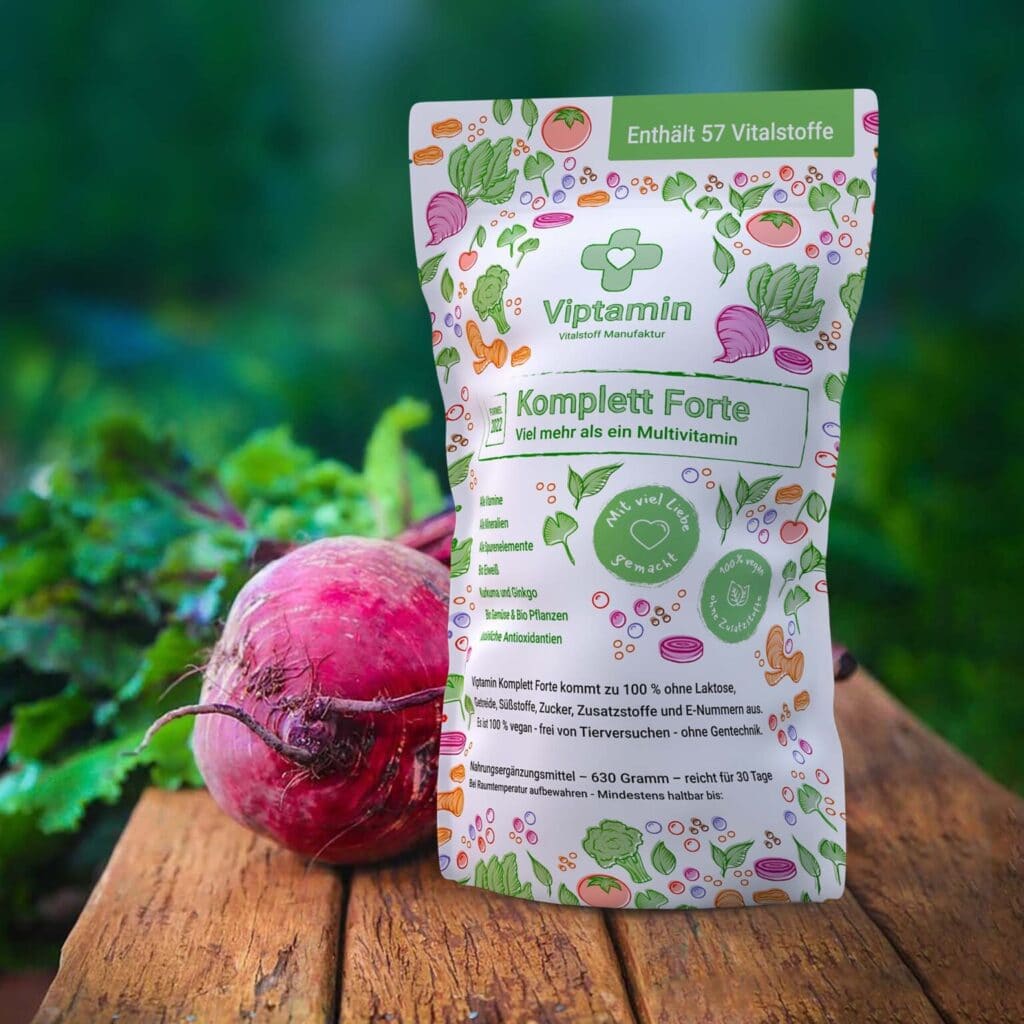 Das Produkt: Komplett Forte
Reicht 30 Tage
sofort lieferbar
585 Gramm Pulver
Nur 3,32€ pro Tag
All vitamins
All minerals
All trace elements
All amino acids
Organic vegetables and organic plants
100% vegan
High dosage
Best bioavailability
Free shipping


From 80 € cost
loose shipping

30 days
Right of withdrawal


Excellent
Price-performance ratio