Tackle neurodermatitis from the inside * How naturopath Daniel Meister freed himself from neurodermatitis.
What is neurodermatitis?
Neurodermatitis is an itchy skin disease that is not contagious. Neuro stands for nerves and dermatitis for skin inflammation.
Other expressions are atopic dermatitis or simply eczema.
Causes
In conventional medicine, the exact causes are not known. There is evidence that the predisposition is genetically inherited.
Due to a defect in the genetic enzyme, metabolic disorders occur. These lead to a deficiency of fatty acids.
This weakens the natural protective barrier, which facilitates the penetration of skin-irritating substances and allergens.
It has been shown that children growing up on the farm have significantly fewer skin diseases than those living in big cities.
From my own experience I can say that the psyche plays an important role.
Trigger
These include factors such as: stress, food intolerances, cold and wet weather.
These are most responsible for neurodermatitis flare-ups.
Basic skin care
A good skin cream is important. I use natural organic coconut oil.
Symptoms
Severe itching, nervousness, tension, reddened skin.
Structure of the skin
A skin barrier ensures a healthy appearance of the skin. Their main function is to protect against irritation.
The uppermost layer consists of horn cells. It is especially important that this remains stable, because this layer protects you from the environment.
Then come the horny lipids or also called epidermal lipids.
The resistance of this layer depends on the density of the lipids.
Neurodermatitis severity
In the "mild form" of atopic dermatitis, you get temporary redness on your hat.
The skin forms scales, is very dry and easily irritated.
In the "moderate form" there is more severe redness with pronounced itching. You can see nodular and reddish thickenings on the skin.
In the "severe form" the skin is very irritated and highly red and weeping eczema develops. Among other things, crusts form.
Bloody scratch marks can be seen on the skin due to intense itching.
Typical places
The typical areas for neurodermatitis are the backs of the knees, crooks of the arms, and areas of the face and neck.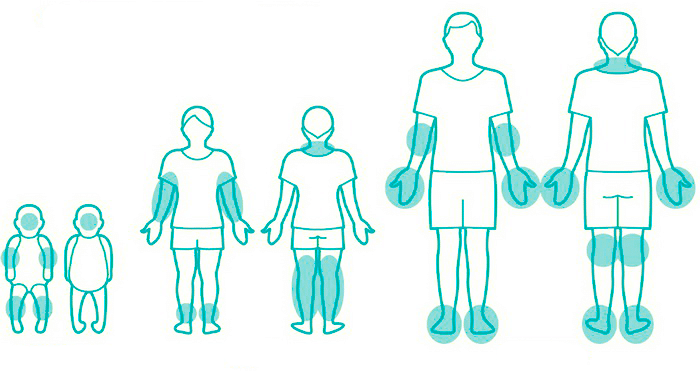 Complications
Since the skin is extremely itchy and the areas are scratched, in rare cases bacteria such as Staphylococus or fungi such as yeast fungus also get into the wounds with the scratching.
That didn't happen to me though, even though I had severe atopic dermatitis.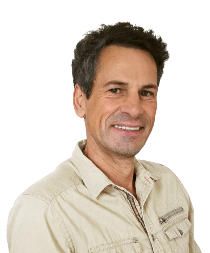 At the age of just 5 years, I was diagnosed with severe neurodermatitis,
who was with me for 25 years.

A large number of conventional medical and
naturopathic attempts failed to treat them effectively.
The neurodermatitis manifested itself in severe itching and violent rashes on the skin,
which resulted in a constant lack of concentration, especially as a child and later as a teenager.
Cortisone treatments brought relief, but are not a solution because of the negative side effects.

At the age of 30, during my training as a naturopath, a good friend of mine recommended
to try high-dose multivitamins.
I was very sceptical, but decided to give it a try.
It took me a year until this therapy had the desired effect.
and my neurodermatitis went away.
It was the only thing that worked. I was thrilled.
For the first time in my life, I was able to concentrate, sleep well, and not itch.

I began
to research intensively, to read, to network and to educate myself further.
.
Since then I have been intensively occupied with vital substances on a daily basis.
The main result was the development of our own high-dose and comprehensive premium multivitamin: Complete Forte.
At the same time I began to develop other useful products.
Why?
Because I could not find products on the huge market
…that met my needs.
Since then I have been constantly developing the products further.
Because my curiosity and desire to optimize is still as great as it was in the beginning.
Viptamin products were developed from practice for practice.



Are you really well supplied with vitamins, minerals, trace elements and amino acids?
Subscribe to the newsletter now and get a free webcam cover and a
Receive Viptamin Cold worth over 20€ with your first order.
Do you have any questions? Write to me directly.
* Important note
It is not the purpose of this site to give you medical advice, to make diagnoses.
The text contained on this website is not to be understood as medical advice, but only a reference to research results and publications in the field of vital substance therapy.
We do not make any healing promises regarding the products.
If you take our product, you are subjecting yourself to self-treatment and thus to personal responsibility.
We strongly encourage you to talk to your doctor or therapist about this before taking any of our products.
He can tell you in a personal conversation whether these are also useful in your case.
Food supplements are not intended to prevent, cure, treat or mitigate disease.
Under certain circumstances they can have a strengthening and protective function in your organism.
We believe in the right of the informed patient to decide what they think is the best course of action.
We only refer to information and sources that are publicly available.
We make every effort to provide accurate information, but we cannot guarantee that it is up-to-date and correct.